How Do I Choose the Best Summer Theater Internships?
Choosing the best summer theater internships is determined by what type of work experience is desired, whether pay is needed, the internship location and duration. Summer theater internships tend to be more competitive than programs that occur in the fall or spring. It is also a good idea to choose internships based upon individual requirements and qualifications.
Due to the fact that there are a variety of summer theater internships available, it is best to start by researching the different programs. Potential applicants can try narrowing the programs down by location first. If the city where the internship is held is not desirable due to transportation and temporary living costs, it may be time to consider a program within commuting distance. On the other hand, if participating in a summer internship program in a certain location is appealing, search for all available programs within that specific area.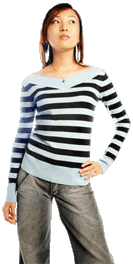 After a location is determined, finding the best summer theater internships involves gathering information on what areas of concentration they cater to. Some programs are artistic in nature, focusing on the writing and acting aspects of theatre. Other programs involve business management, including marketing and production. Look for programs that offer concentrations that are appealing and will provide related work experience for further career development.
The next thing to consider is whether the internship is unpaid or paid. Some students or graduates need internships to be paid in order to justify the time and expense associated with participating in the program. Others can get away with unpaid work experience as long as they receive some college credit and side perks, such as free theater tickets or the chance to network with high profile industry contacts.
An important part of choosing a good summer theater internship is to look at what types of candidates the program is looking for. Try to match up current skills, past experiences and career goals with what the internship is offering. Some programs require that applicants are current students. There are programs that cater specifically to graduate students and allow a portion of the participants to be recent graduates.
Check the time frame for recent graduate qualifications. It may be as little as a year to up to three years. Make sure that all application materials can be obtained, including letters of recommendation or references. It may also prove helpful to investigate the professional orientations of the theater company's staff and make sure that they match with an applicant's career goals.
AS FEATURED ON:
AS FEATURED ON:

Woman with hand on her hip