How do I Choose the Best Spread Betting Software?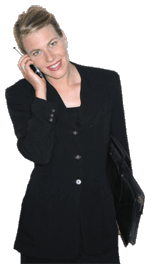 Picking the best spread betting software involves looking at how spread betting works, how software can facilitate good "wagers," or spread betting investments, and what these tools can do for a trader's overall record keeping and gains tracking. Spread betting can be a complicated process, with lots of rules and contractual details, so software can be a good resource. Locating the right spread betting software can help a single investor do more with each financial day.
One of the first considerations for spread betting software is connected with whether this financial activity is illegal in the country that the investor is working in, and which legal responsibilities may apply. Since spread betting is not legal in every country, it's important to look at how the software helps the user to comply with any national financial laws. Since spread betting is generally tax free in countries where it is allowed, there's not a lot of necessity for tax related calculations in this software, but other similar calculations add value to a spread betting program.
A particularly critical piece of spread betting software is clear and easy labeling of investments. Those who are participating in spread betting are generally looking at a range of outcomes, often related to the rise or fall of a specific stock. Spread betting traders may be putting money on a projected gradual gain or loss, where each penny of stock movement correlates to a return on the wager. That's where software with a "visual graduated list," or other similar tool, is so valuable to traders who are taking on these sophisticated bets.
In addition to providing clear labeling, spread betting software must also be easy to use. Transactions must be clearly labeled, and entering into them should not be a frustrating or complicated process. The software might contain checkboxes for agreement contingencies as necessary, but it shouldn't bounce the user back between lots of different screens, or otherwise complicate the process. The best spread betting software will have straightforward command buttons or other intuitive methods for creating and implementing bets easily.
In the end, spread betting software should be user-friendly and free of "bugs." It should also have the necessary security for the financial and identity information of the user. Investors who want to take a chance with spread betting can evaluate offered software on its merits and choose the programs that best display visual results to help users make trades, track, and record changes in value.
Businesswoman talking on a mobile phone