How Do I Choose the Best Shaving Bowl?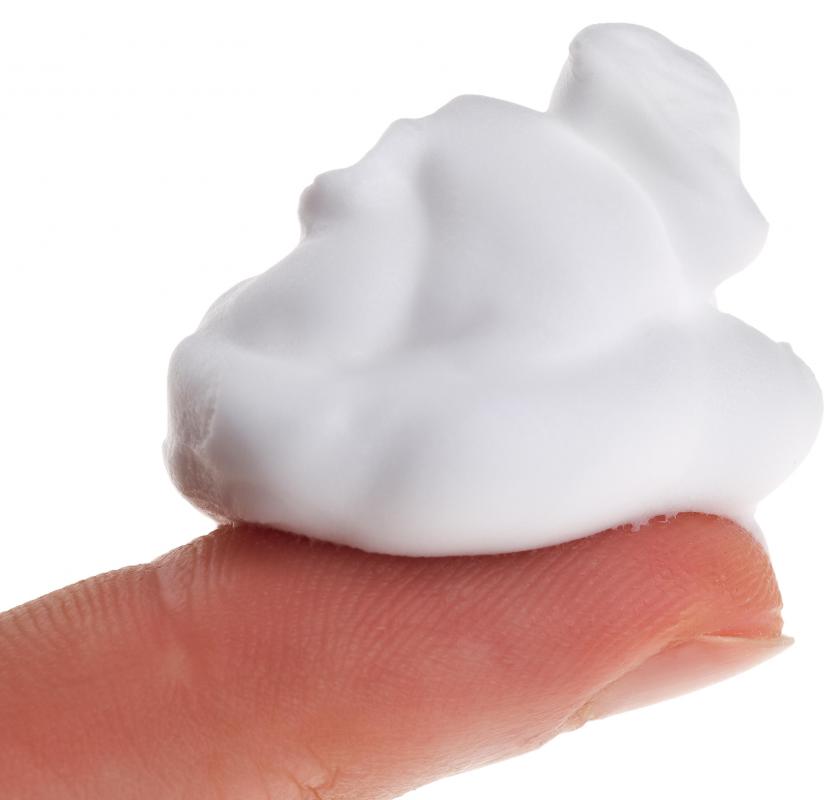 A good shaving bowl should be able to retain heat, be shallow enough for the brush to touch the bottom, and be able to accommodate the width of a shaving brush that's laden with lather. The depth of the shaving bowl should be roughly equivalent to a soup bowl. Too shallow a shaving bowl will make it difficult to create a good lather as well as being messy. A shaving bowl that is porcelain or stoneware is preferable due to its ability to retain heat. Shavers who fear dropping or breaking their shaving bowls should look for one made of a non-breakable material.
Shaving bowls are non-essential accessories used in wet shaving, particularly for those who shave with straight razors. Although not absolutely necessary, a shaving bowl can make the shaving process both an easier and a more pleasant experience. Some shavers use only a shaving bowl, mug, or scuttle, others use a mug or scuttle in addition to a bowl.
A scuttle is a mug with a spout, much like what is seen on a tea kettle. A cake, or puck, of shaving soap sits in the neck of the scuttle, and hot water is poured into the spout to help warm and soften the puck of soap. A shaving brush can be inserted into the neck to be warmed and softened in the hot water. A shaving mug is similar to a scuttle except that it doesn't have a spout.
A puck of shaving soap can be placed in the bottom of a shaving bowl, or the bowl can be used strictly for lathering. In all cases, the shaver will swirl the shave brush on the surface of the puck to gather soap. Some shavers will lather up directly on the puck, others will build a lather directly on their skin, still others will use a separate bowl and work up a lather in the bottom of it.
The shaving bowl should be able to retain heat well, and it should be warmed prior to use. There are several ways to warm a bowl such as nesting it on top of another bowl or mug that's filled with hot water, or it can be placed in a sink full of hot water. Another common technique is to fill the bowl with hot water, sit a shave brush in it to soften the bristles, and then empty it for use. The warming of the bowl allows it to gather enough heat to produce a warm lather. Warm shaving lather serves to plump up the hairs and allows for a closer, smoother, and more comfortable shave.
Shaving cream.

Shaving bowls are non-essential, particularly for those shaving with straight razors.