How Do I Choose the Best Shampoo for Eczema?
Eczema is a skin condition that causes dry, scaly patches on the skin and scalp. The condition can affect people of all ages, but is especially common in babies. The best type of shampoo for eczema is one that contains gentle, mild ingredients and is free of extra additives such as fragrance or dyes. Most shampoos for the condition are available over the counter, and vary in price depending on the brand name rather than active ingredients.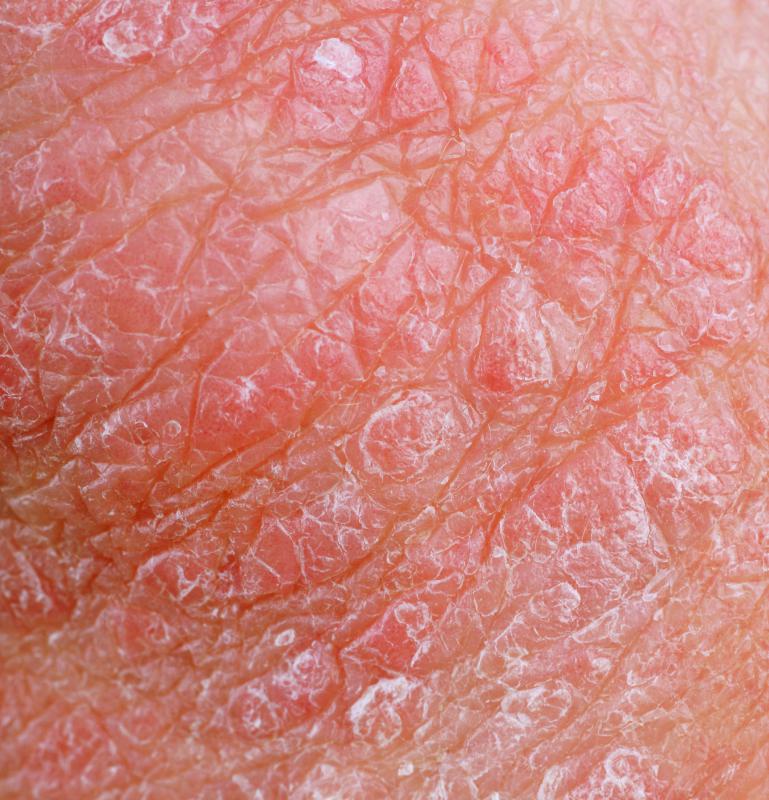 Talking to a dermatologist before you begin shopping for an eczema shampoo is a good idea. First, you want to make sure that your condition is actually eczema and not some other skin condition. Although it may not make much of a difference in choosing your shampoo, different conditions may require different forms of treatment. Your dermatologist may also be able to give you some advice on the best shampoo ingredients to look for.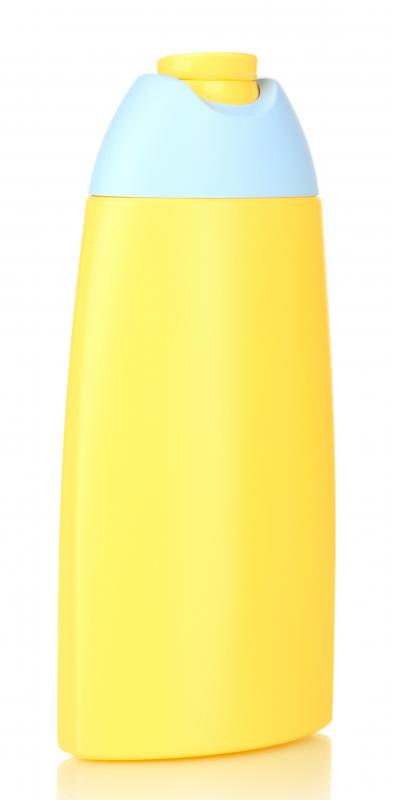 A shampoo specially designed for those with dandruff can also work well as a shampoo for eczema. The coal tar ingredients found in these shampoos help relieve dry skin and remove dead cells. You will need to leave it on for a few minutes to allow it to work, and then make sure you rinse it completely away. This requires spending a few extra minutes in the shower, but it should help relieve some of the condition.
Baby shampoo designed for cradle cap is not just good for babies; it is good for adults with eczema too. One great thing about this type of shampoo for eczema is its mildness. Typically, it doesn't contain any unnecessary extra ingredients such as fragrances or dyes. You can find it in the baby section of stores.
If you prefer to use natural remedies in your shampoo for eczema, look for one that contains tea tree oil. Numerous studies indicate that this Australian essential oil is beneficial for many skin conditions, including eczema. Just be sure to talk to your dermatologist before using products that include it, as some people are allergic to the oil. It should not be used by pregnant women.
How you wash your hair is just as important to treating the condition as choosing the right shampoo for eczema. Do not shower in extremely hot water. Although it may feel good on your scalp at first, it can actually make your condition worse in the long run. Keep your head or other affected body parts under the water only as long as necessary. If your condition becomes worse at any point, stop using the shampoo and contact your dermatologist.
Gentle shampoos work best on scalps with eczema.

Eczema is characterized by dry, scaly patches on the skin.

Some adults with eczema have found good results after using baby shampoo.

Shampoos designed for those with dandruff can also be used for someone with eczema.