How do I Choose the Best Salon Software?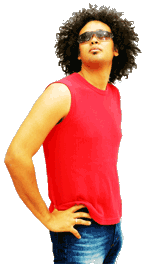 Salon software can make operating a salon easier. Before you select any kind of salon software, take the time to shop around. While there are many different salon management programs available, some of them are far better than others. The first thing to look for is a program that will work for your particular needs.
Some types of salon software include many different extras that you may or may not need. Thus, making a list of your software requirements is important. Keep in mind that your business will grow over the next couple of years. Even though you may not have any use for a particular software feature right now, you may find that this feature will greatly benefit you in months or years to come. Software that will grow with your company is always a sound investment.
When shopping for salon software, take care to read all the fine print included in a software package. While some companies may want you to sign up for a lengthy contract, other companies may allow you to use software on a monthly basis. Committing to a long contract might not be the best idea, since this type of contract is often hard to break. In addition, you'll want to select a software company that is easy to reach at all times. Companies that are not open during weekend hours may pose a problem if you need weekend technical support. Contrastingly, companies that provide clients with support seven days a week will be able to answer any questions that you may have.
No matter what kind of product you are about to purchase, gaining a few personal referrals is always an excellent idea. When it comes to salon software, selecting a well-respected software company is crucial. Any reputable company should be able to give you a list of current salon clients. Take a few moments to call these salons, and ask about software satisfaction.
Finally, take the time to thoroughly consider numerous salon software companies. As with anything else, it pays to do your homework. Compare prices, contracts, features, and customer service availability. Plan meetings with company representatives, and ask to see how different software functions. Ultimately, you will want to choose the software that will meet all of your business needs without confining you to a long contract. The right salon software will make running your salon business a lot simpler, while the wrong software will only lead to confusion.
Man with hands on his hips