How do I Choose the Best Running Parachute?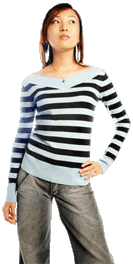 A running parachute can be harnessed onto the body during sprint and interval training runs. The wind resistance that is often created by the parachute may build muscle, endurance, and mental readiness that could help during races. There are a number of factors to consider when purchasing a running parachute: the size, type of harness, and accessories an individual needs, for instance. Customer reviews and personal trials can also help determine the best running parachute for each individual's needs.
There is relatively little difference between running parachutes except when it comes to size. Generally, this equipment comes in small, medium, and large sizes. The size determines how much wind resistance can be applied.
A small parachute could offer roughly 15 pounds (6.8 kg) of added resistance. A typical medium-sized parachute can add about 20 pounds (9 kg), and a large size might create up to 30 pounds (13.6 kg) of extra resistance. Parachutes could even be used two at a time for an extra challenge.
Beginning runners of smaller stature, for instance, may find a small-sized running parachute the best choice for their needs. Intermediate runners may want to opt for the medium size. Advanced and elite athletes, as well as tall or heavy individuals, may need the benefits of a large running parachute.
These parachutes are often designed to attach to one's body via a harness. Some harnesses wrap around the chest, while others fit around the waist. The choice between harnesses is largely one of personal preference; whichever type a user finds more comfortable and less inhibiting during runs is the best choice. It may be helpful to look for a harness that is easy to attach and detach without help. The ability and ease of a harness to be adjusted might be another consideration.
Some parachutes come with various accessories that the user could find helpful. A handy carrying case could protect the parachute when it is not in use and may make transporting the equipment easier. Often times, an instructional booklet or digital video disc (DVD) could demonstrate safe practice and the best methods for using the equipment.
Before purchasing a running parachute, an individual may find it helpful to read customer reviews from people who have already used a particular piece of equipment. This could give a fairly clear idea of how beneficial or troublesome a parachute will be. Another option is to purchase a parachute with a return policy and try it out personally. If the parachute is not what a runner wanted, the return policy typically offers a money-back guarantee.
Woman with hand on her hip