How Do I Choose the Best QR Code Reader?
As you consider a device to scan Quick Response (QR) codes, there are a number of factors that you can use to determine the best QR code reader. If you are looking for a handheld device for use in business, then consider one that is able to interface with your system. You might look for one that can connect to a wireless network you have, so that you can more easily transfer data from a handheld unit to a computer terminal. The best QR code reader application on a smart phone or similar device is typically one that can read many different types of images.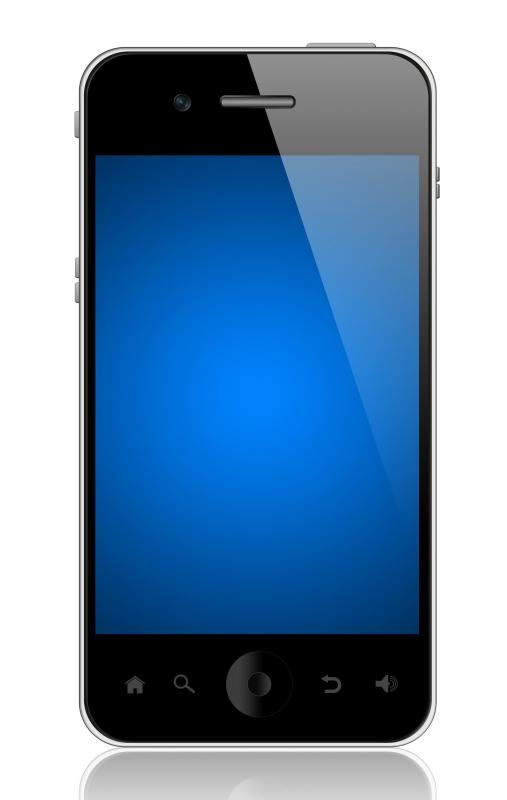 One of the first things you should determine as you look for the best QR code reader is the applications that you have for it. For commercial use of these devices, a handheld model is often best, allowing you and others to easily scan these images for data. A handheld unit is typically simple to use and small enough to be practical while still providing effective QR code scanning and a readable screen. These devices are available at a fairly wide range of prices, so the best QR code reader is one that is affordable but still provides you with useful features.
Different models of readers can interface with your other computers and equipment in various ways. For example, if you use a device to scan and track information for internal inventory, then the best QR code reader is likely to be one that works with the software you use for this purpose. Such a device might be able to connect to your computer and then upload information to it about your inventory to update your records.
If you need information to be available for your system instantaneously, however, then the best QR code reader would be one that can connect wirelessly to your computers. This allows such a system to send information about inventory or shipment tracking instantly. You can more easily have data transferred to other systems, through wireless devices, and the information becomes immediately available.
Other types of electronic devices can also be used to scan these codes, however, so the best QR code reader might be an appliance that you already have. You can use a smart phone with a camera, for example, to read these images and relay information about them to you. This can be impractical for a warehouse in which codes need to be read often and relayed quickly to other systems. If you just need a reader for occasional use, however, then a device with an appropriate application or app for scanning codes might be the best QR code reader. Different apps may have limitations on the types of images they can scan, so look for one that can read as many formats as possible.