How do I Choose the Best Pregnancy Planner?
To choose the best pregnancy planner, consider how much information you want available at your fingertips, as well as if you want the ability to add your own information throughout the pregnancy like in a journal. Consider whether you want a pregnancy planner divided up by weeks, for example, or whether you want a more general, brief guide. If you have a special situation, such as a pregnancy after a miscarriage, you might want to choose a planner that is specific to that situation.
A pregnancy planner is a guide that helps you to track the progress of your pregnancy, and to learn about the changes in your body over the weeks and months as your baby grows. Many women find it to be a very helpful resource for them when they have questions or concerns throughout a pregnancy. A pregnancy planner is often divided up by weeks; each chapter in the book will then tell you what to expect in that particular week of pregnancy. A small, pocket-sized pregnancy planner can be convenient for taking with you wherever you go, making it easy to consult on the go. It may not provide as much in-depth information as a full book-sized pregnancy planning guide, however.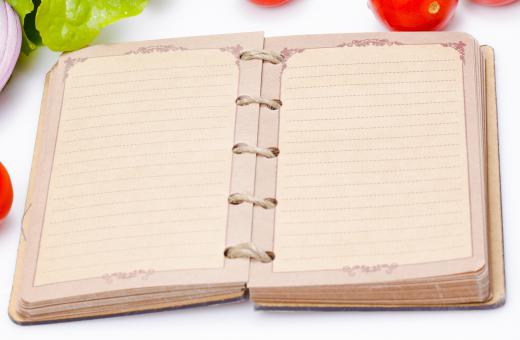 On the other hand, some women find it preferable to have less information available to them throughout their pregnancy, and prefer to consult their doctors with any questions rather than relying on a thick book. In that case, you may only want to choose a basic pregnancy planner to get a general idea of how your pregnancy is progressing over the weeks. Another option is to ask friends for recommendations; women who have had children before are often the best sources of information, and can recommend references that were helpful to them.
Some pregnancy planners function as sort of a duel information source and journal. These books leave space for users to write in during their pregnancies; for women who want to keep a journal and learn about their pregnancy at the same time, this can be a good option. Some women like to take weekly photos of themselves during pregnancy, for example, and may then choose to store these in the pregnancy book.
Of course, with the wealth of information now available on the Internet, a pregnancy planner may not be absolutely necessary. The answers to many questions can often be found by searching online, and dedicated online pregnancy planners exist as well. Any specific concerns, however, should be taken to a doctor; keep in mind that the Internet can be a helpful resource, but the information found there is certainly not always accurate. Many women choose to purchase more than one pregnancy planner, finding that it is helpful to consult a number of different sources when trying to learn about their pregnancy.
AS FEATURED ON:
AS FEATURED ON:

By: slast20

Many women find that jotting down notes in a pregnancy planner is helpful in tracking the baby's progress.

By: JadePhotography

Using a pregnancy planner may help alleviate some of the stress that comes with pregnancy.

By: LanaK

Pregnancy planners help soon-to-be mothers know what to expect.

By: Felix Mizioznikov

The answers to many questions related to pregnancy can be found on reputable websites.