How do I Choose the Best Organic Wheatgrass Powder?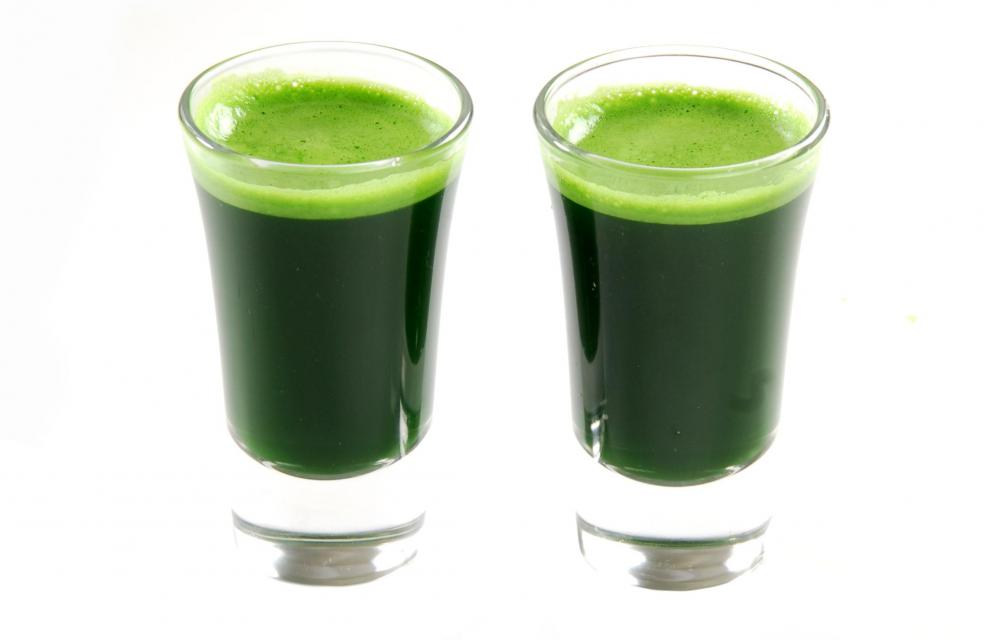 When buying organic wheatgrass powder, there are a couple of things that you'll want to consider. The type of container that the powder is packaged in, whether or not a product is truly organic, and how a product has been treated all impact the effectiveness of wheatgrass powder. Before purchasing any product, make sure you understand how to tell an organic product from a non-organic product.
Within the United States, all organic products must be certified with an "USDA Organic" label. Products that are simply labeled "natural" or "fresh" are not considered organic. In Europe, the European Union label must be present on all organic products, and in Australia all organic products must have an "Australian Certified Organic" sticker. Since organic substances are not sprayed with pesticides, selecting organic wheatgrass powder will benefit your health, while purchasing powder that is not organic may be harmful.
Next, consider the type of container that the wheatgrass powder is packaged in. If possible, select a powder that has been packaged inside of a glass container. While many products come in plastic containers, plastics are made from polymers, and these chemicals can leach into a product over a certain period of time. If you can only find powder that comes inside of a plastic container, find out when the product was packaged. Plastic may not be a problem if a product has been recently packaged, and you plan on using the product immediately.
You'll also want to consider how a product has been packaged before you buy any organic wheatgrass powder. Most companies that package wheatgrass powder inside of a glass jar use a nitrogen process to flush the jar prior to packaging. This process eliminates any traces of oxygen that may be inside of a jar. Since oxygen can damage delicate organic wheatgrass powder, choosing a glass jar that has been flushed with nitrogen is a wise idea.
Organic wheatgrass powder can be purchased online or inside of a health food store. Prior to purchasing any kind of powder, take the time to read customer reviews about each store. Generally, it is best to purchase wheatgrass powder in-person, so that you can inspect a jar of powder before purchase. If buying powder in person is not possible, ask a retailer where a product came from, when it was packaged, and keep in mind the details mentioned above.
Wheatgrass powder can be mixed with water to produce a nutritional drink, or added to other beverages.

Wheatgrass is frequently sold as a powdered supplement in health food stores.

Its container and packaging can have an impact on the effectiveness of wheatgrass powder.