How Do I Choose the Best Moving Materials?
Whether you are moving a home or office, the process of packing, transporting, and unpacking can be difficult and time-consuming. Choosing the best moving materials can make the process a bit easier and will help reduce the risk of damage to your belongings. The best way to choose the best moving materials is to make an assessment of what you will be moving. Cardboard boxes are the staple of all moving supplies, but other materials such as blankets, bubble wrap, newspaper, and wooden boxes will also be necessary in many situations.
Cardboard boxes come in a variety of shapes, sizes, and functions. Packing up your closet full of clothing can be a hassle, especially if you intend to keep the clothes wrinkle-free during the move. To accomplish this, you will need moving materials specifically designed to keep your clothes hanging upright. Cardboard boxes that feature a bar for hanging clothing will work perfectly for this application, though you should expect to pay more for such moving materials. Moving companies and moving supply stores will have these boxes, and you can buy a few of them to store all of your clothes from the closet. While you are at the supply store, you can buy cardboard boxes of all shapes and sizes; some are even made for specific purposes like packing a television.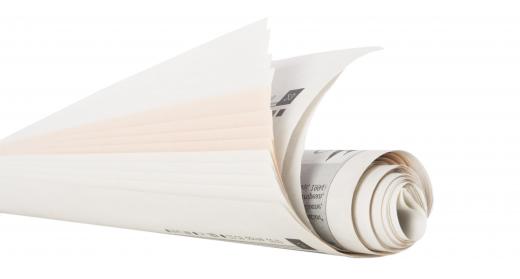 Of course, buying cardboard boxes can add quite a bit of cost to the move, so you may want to seek out boxes from other places. Retail stores often have boxes of all shapes and sizes, and they usually discard them after goods are unpacked. Ask a sales associate if you can simply take the boxes off their hands; there will usually be no charge for this, though keep in mind that the boxes may not be in the best condition. Choose moving materials carefully so your items will be protected.
While your belongings are in a moving truck, it is likely they will slide against each other or otherwise shift during transport. Moving blankets can be used to protect fragile items from scraping against each other. These blankets are usually somewhat soft to prevent abrasion, and they are inexpensive. You can simply buy inexpensive blankets or scraps of materials from the store — visiting a thrift store is a good idea to find such materials — or you can buy blankets specifically designed for moving. The advantage of moving blankets is durability: they are made to resist tearing or ripping during moving.


By: imstock

Cardboard boxes are often used to move.

By: Unclesam

Polystyrene beads are useful when packing fragile items.

By: caimacanul

Discarded newsprint can be used to wrap fragile items.

By: FirstBlood

Tape is often used to make sure boxes are closed tightly during moving.

By: Andres Rodriguez

Packing supply stores sell items like boxes and packing paper.