How do I Choose the Best Maternity Cocktail Dress?
When choosing a maternity cocktail dress, you need to consider your body before pregnancy, in its current state, and how it will evolve as your pregnancy progresses. The best maternity cocktail dress will comfortably flatter the new curves of a pregnant stomach, as well as the increase in cup size many women experience during pregnancy. Furthermore, a perfect maternity gown will make the wearer feel comfortable and confident.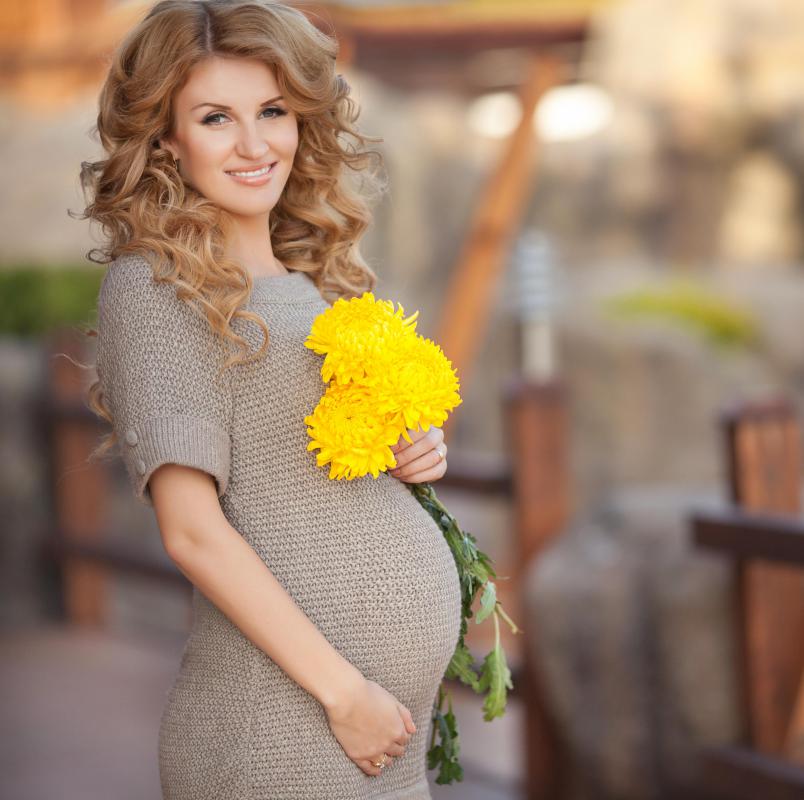 Shopping for a body that is constantly changing can be difficult, so, when shopping for a maternity cocktail dress, it is wise to use your style preferences from before your pregnancy as a guide. For example, if you are petite and felt overwhelmed by long or voluminous skirts, being pregnant will most likely not change your attitude toward this style. Since choosing maternity clothes can be confusing — especially for women experiencing first-time pregnancies — it is possible for personal style preference and identity to become muddled. The best way to feel comfortable and confident in a maternity cocktail dress is not to sacrifice your personal style preferences, but rather to use them as guidelines for dressing your changing body.
Generally, women are advised to shop for their current size, not the size they expect to be in the future; when it comes to maternity clothes, however, this is simply not practical. It is important to consider the shape and size of your body presently, but also to remember that unless you are very near the end of your pregnancy you can still expect significant changes to take place. Some styles are more suitable to dressing an evolving body than others. For example, a maternity cocktail dress with an empire waist and flowing skirt hugs areas less likely to change in size and leaves plenty of room for the stomach to grow. Purchasing a dress that is very precisely tailored and fitted exactly to your current size will most likely not be wearable in a few weeks.
The two major changes — besides some general weight gain — that women cope with while pregnant are the size of their stomachs and the size of their breasts. A maternity cocktail dress, regardless of style, will be cut to provide ample room for the developing belly. Some women are comfortable wearing tighter dresses and showing off their baby bump, but others might wish to wear looser, flowing, or draped styles. Increased cup size may mean that women who were once comfortable wearing thin straps or strapless dresses will want to switch to wearing more supportive bras and dresses with thicker straps.
By: Halfpoint

A lightweight dress may be suitable for an outdoor cocktail party.

By: armina

Maternity cocktail dresses might hug against a woman's body so she can show off how far along she is in the pregnancy.