How do I Choose the Best Leather Upholstery Cleaner?
In many cases, the best leather upholstery cleaner is a small amount of water applied with a soft cloth. Homemade cleaning solutions such as vinegar and linseed oil tend to work the best, because they are gentle enough to be used on porous leather. If a commercial leather upholstery cleaner must be used, water-based products are usually the best combination of gentle and effective cleaning. For lasting results, it can be helpful to finish each job by applying a water-based leather protector.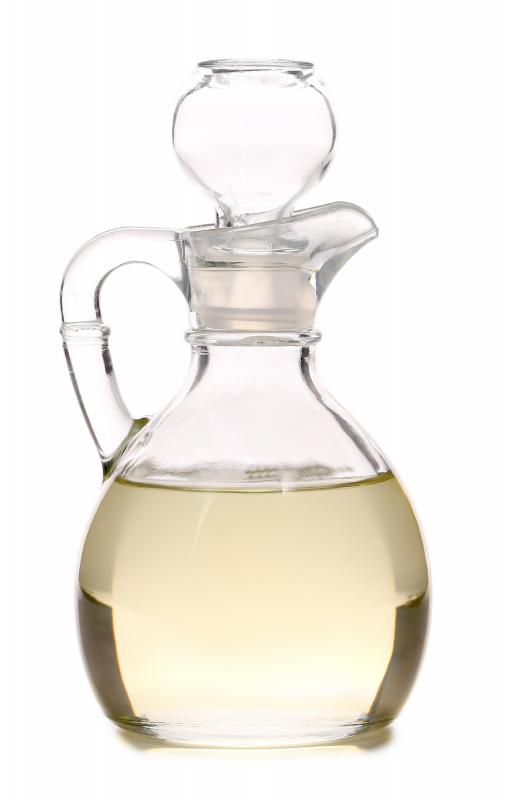 A solution of one part white vinegar and two parts linseed oil is both a good leather upholstery cleaner and conditioner. It can help to prevent the drying and cracking of leather. This mixture should be rubbed into the furniture with a soft cloth. After absorbing the solution for several minutes, it must be buffed with another soft cloth in order to remove any residue.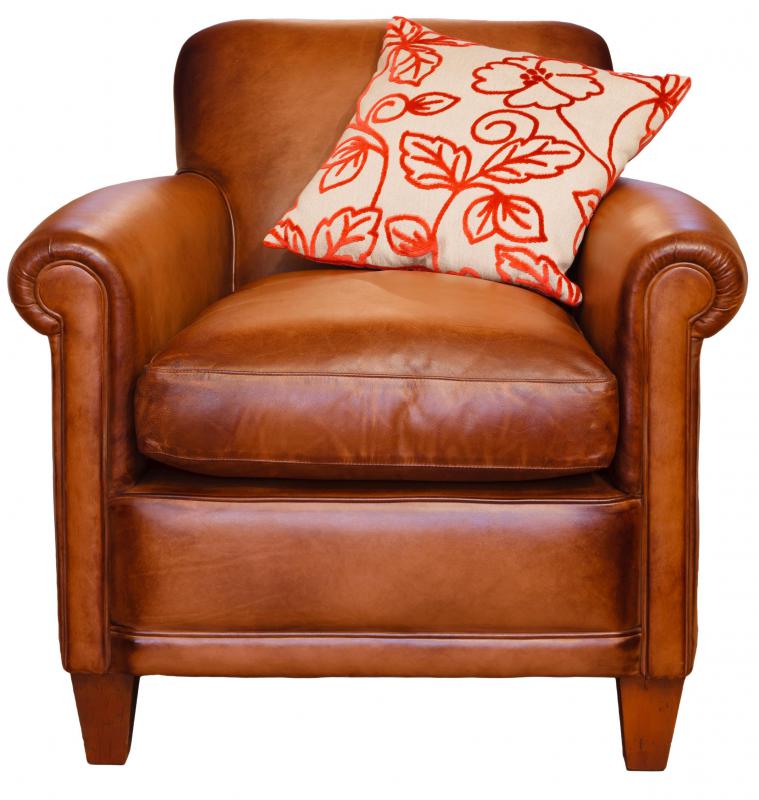 Diluted moisturizing soap, such as in a body wash, can also be an effective leather upholstery cleaner. The soap should be worked into lather with a soft cloth, and then wiped off until all dirt is removed. It is important not to get the leather too wet when using soap as it can dry and otherwise damage the upholstery. The soap should be wiped away with another dry cloth rather than rinsed off. A mild saddle soap can also be used to clean leather.
When shopping for a commercial leather upholstery cleaner, it is important to make sure the ingredients are not too harsh. Water-based cleaners tend to offer the best balance between gentleness and efficient cleaning. It is best to avoid commercial cleaners with silicone and wax, as they can leave a harmful residue on the leather's finish. Cleaners with excessive oil should also be avoided as they can stretch the leather and dull its sheen over time. Leather wipes, baby wipes, and dish soap should also be avoided, as they can damage leather and cause drying and cracking.
Leather upholstery cleaners for stains should also be gentle. Some of the most mild stain removal solutions are homemade. Stains should first be blotted with a clean towel. Then rubbing a piece of cotton soaked in rubbing alcohol on the stain can be effective. A mixture of equal parts lemon juice and cream of tartar, applied with a soft cloth, can remove stains on lighter furniture. Dabbing a mixture of water and mild soap on a stain can also be effective.
By: WimL

Linseed oil, which can be used to clean leather upholstery.

By: indigolotos

White vinegar can be used in a solution to clean leather upholstery.

By: Paul Maguire

Using a wet, soft cloth is usually a safe way to clean leather.