How do I Choose the Best Kitchen Chandelier?
Choosing the best kitchen chandelier means keeping the basic overall style of your home in mind, such as modern or traditional. If you choose a kitchen light fixture that is too trendy or highly unique, it may need to be replaced long before one that is more flexible in its design. That being said, with the many kitchen chandelier choices available today, you aren't likely to have to settle for a light fixture you don't really love.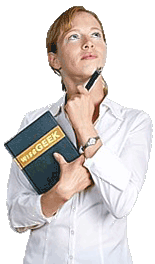 Looking through online lighting catalogs or browsing at showrooms in person can help you realize which types of chandeliers you'd most want to have in your kitchen. For some people with more traditional decors, a very detailed kitchen chandelier complete with tiny cloth lampshades is appealing, while those with modern styled homes would be better off choosing a simpler fixture with cleaner lines.
There is also the finish to consider when choosing the best possible chandelier for your kitchen. In general, brass kitchen fixtures aren't usually the best choice if you plan on selling your home, as they may clash with stainless steel appliances and other accents. A modern stainless steel kitchen chandelier may be a better choice, yet you should pick one that would also work well with more traditional or classic kitchen furniture styles. Not only will a more versatile fixture be beneficial if you sell or rent your home, it can also allow you to more easily change decor styles.
An example of a flexible style of chandelier that would work in many kitchens is one with light globes that branch outward from a hanging rod that has a simple, yet interesting shape such as an open diamond. A black metal kitchen chandelier can be especially versatile, as it tends to work well with any other color, including a different metallic. Black chandeliers can also provide a good contrast to plain white ceilings.
Your ceiling height should be a consideration when deciding how far down the kitchen chandelier you choose should hang. Typically, the lower the ceiling, the higher the light fixture should be; otherwise, the overall look can feel cramped. Although most kitchen chandeliers hang over a dining table, if the fixture is large, it's still possible for a person standing up from a chair to bang into it.
You should think about the maintenance level of any chandelier you're considering purchasing before making your final decision. Some models may require just a quick wiping and polishing, while other kitchen chandeliers with many small parts need more time consuming cleaning. Choosing an energy efficient kitchen chandelier that takes affordable replacement bulbs is also something worth considering.