How Do I Choose the Best Keyboard Amplifier?
To choose the best keyboard amplifier, you may want to take factors such as budget, portability, and venue into consideration. Budget will naturally affect your decision, since amplifiers have such a wide price range, though simply choosing the most expensive amp you can afford may not get you the best unit. Portability is an important factor to consider if you move your gear around a lot, in which case a keyboard combo amplifier may be a good choice. The types of places you play your keyboard are also important, since you will need to choose a unit that has the right characteristics to deal with those spaces. If you play in small spaces then a keyboard amplifier with a low wattage will usually suffice, while a unit with more power is necessary for larger venues and full bands.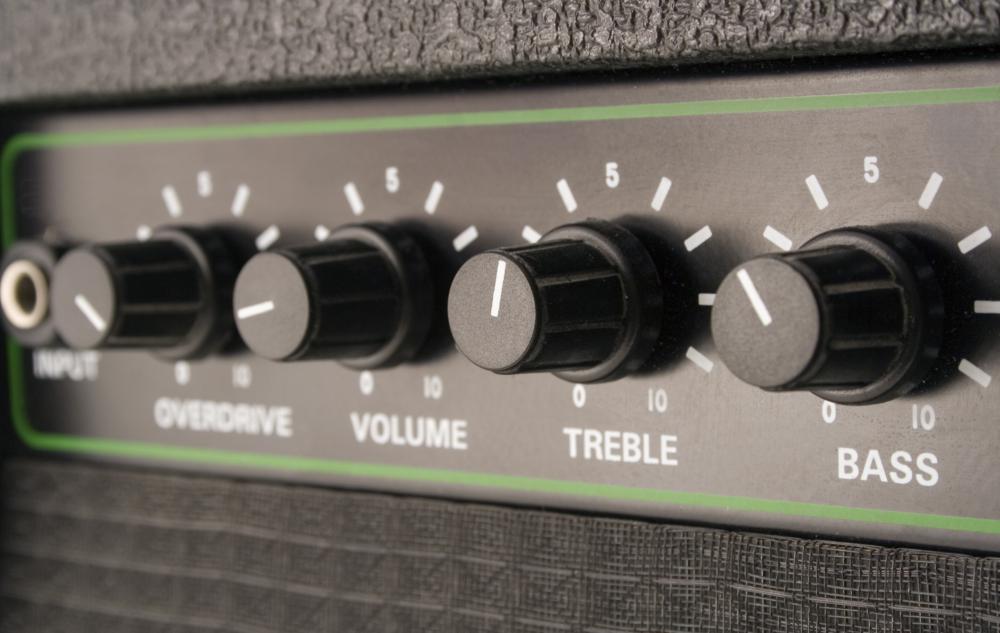 The first step in choosing the best keyboard amplifier is to determine whether you need a combo amp or an amplifier head. A combo keyboard amplifier is a unit that contains both a power amplifier and speakers. If you choose this type of highly portable amp, you will want to select one that contains woofer, mid-range and tweeter speakers to experience the best sound quality. Amp heads are designed to be used with external speakers, so they are typically bulkier and more difficult to transport.
Both combination amplifiers and amp heads can be used with more than one instrument at a time, so if you are in a band you will need to consider all of the different instruments. About 40 watts is typically sufficient for an amp that is intended for use with a keyboard and one or more guitars, though 60 or more watts might be necessary if drums are included. It is also worth remembering that vacuum tube amplifiers typically produce a louder sound than solid state amps. This means you may want to select a lower powered unit if you choose a tube amp.
There are a few features you may want to look for if you decide that you want a combination keyboard amplifier. If you want to use your combination amp as a personal monitor onstage, you will want to look for one that has a line-out that you can connect to the house speakers. A headphone jack is another feature that may interest you, especially if the amp is meant primarily for practice. If you select an amp with a headphone jack that mutes the speakers when it is in use, you will be able to practice without disturbing anyone else.
Keyboard amplifiers can also require some some specific features that differ from guitar or generic amps. Keyboards use hot outputs, so you will want to select a unit that does not have a preamplifier. A preamp circuit is necessary for guitars, but will only serve to introduce noise for a keyboard. You will also want to look for an amplifier that is capable of reproducing a fuller frequency range than most guitar amps. If your keyboard has stereo outputs, you may also want to look for an amplifier that features stereo inputs.