How Do I Choose the Best Amplifier Design?
Choosing the best amplifier design is important for musicians to meet their specific needs. Two big concerns for choosing an amplifier design are the type of instrument being used and the venue where the amplifier will be used. The amplifier design will include various types of speakers, various wattage use and various cabinets that hold all of the components together.
Some amplifiers are small, portable and battery-operated. These are suitable for practicing and street performing. The amplifiers that run on about 50 watts are usually recommended for guitarists who are playing with a live drummer. Amplifiers that run on a higher wattage are used for larger concerts, usually when the drummer and percussionists are amplified.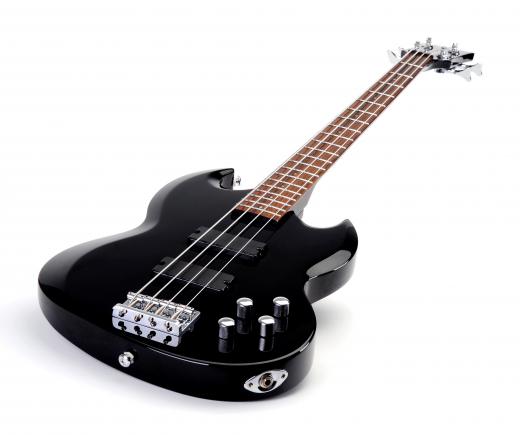 Guitarists, keyboardists, vocalists and other instrumentalists that have similar ranges can all use similar amplifiers. Amplifiers for these musicians can cover the high-end ranges of sound. This means that the low notes in music, such as those played by a bass player, will not sound out well with these amplifiers. Amplifiers that are meant to cover the range of bass players and full-range keyboardists cover the lower-end range of music.
These two types of amplifiers can be generalized into guitar amplifiers and bass amplifiers. Musicians often choose to play out of two or more amplifiers simultaneously. This gives the musicians a fuller sound on their instruments.
After understanding what type of amplifier design you need, you will need to know the type of performances in which the amplifier will be used the most. This will determine the portability and velocity range of your amplifier. Amplifiers for street performers can be found in lightweight models that usually have a battery-operated option. Amplifiers that are made for larger performing ensembles can also be found in portable packages, but they are often more expensive.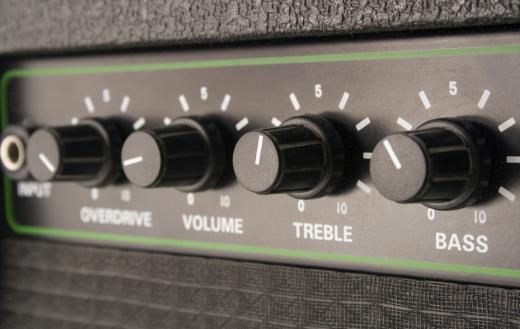 The amplifier's cabinet — the outer shell that contains the speaker and other hardware — will also affect nuances of its sound. Cabinets are often made out of fiberglass, medium-density fiberboard and other types of sound engineering materials. Many blues musicians prefer open-back cabinets that allow sound to escape through the back of the amplifier instead of having it all pushed out the front. When this happens, the sound can spread out in 360 degrees, giving the sound more depth. Closed-cabinet amplifiers will push the sound in one general direction.
AS FEATURED ON:
AS FEATURED ON:

By: mekcar

Amplifiers should be matched with the specific type of guitar they will used with, with bass amplifiers being used with bass guitars and so on.

By: Michael Flippo

If performing with a drummer, choose a guitar amplifier of at least 50 watts.

By: matt&stustock

Two big concerns for choosing an amplifier design are the type of instrument being used and the venue where the amplifier will be used.

By: Ch.Allg

Some amplifiers are designed specifically for street performers.