How Do I Choose the Best Hair Mask?
Choosing the best hair mask depends on your hair type and the kind of results for which you are looking. If you have an issue with frizz, look for products that contain ingredients that will smooth out the hair cuticle. For dry hair, a deep moisturizing mask is typically best. Hair that has been damaged by heat styling, coloring, or bleaching often does best with masks that contain proteins similar to those found naturally in the hair. If your hair is especially oily, look for a rebalancing hair mask to help reduce the amount of oil that your scalp naturally produces. There are also a number of masks that can be made naturally and applied in the comfort of your own home.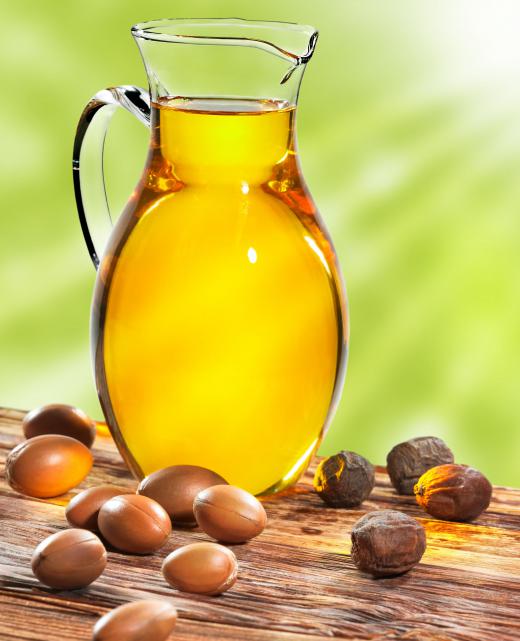 If your hair is otherwise healthy, but difficult to manage, a smoothing hair mask may be best for you. These typically contain ingredients that coat the cuticle of the hair, helping each strand to lay smooth rather than frizzing up. Hair masks that include oils rich with fatty acids, such as olive oil or Moroccan argan oil, can help to seal the cuticle and make your hair smoother. Products that contain silicone can also be helpful, although they should be avoided if you have issues with volume, as they can weigh hair down. If you are making an at-home hair mask, use ingredients such as mashed up avocado or egg whites, as these can also seal the cuticle and smooth hair.
Many people decide to use hair masks to add moisture to dry locks. Unlike smoothing masks, which aim to seal the hair cuticle, moisturizing masks are intended to penetrate it, adding moisture inside each strand. If your hair is dry, look for products that contain shea butter or oils naturally derived from fruits, particularly pomegranate. For homemade hair masks, common ingredients found in your pantry or refrigerator can help to add moisture to dry strands, such as full fat milk or honey.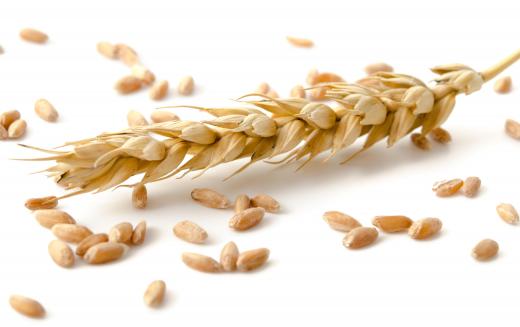 Daily styling or chemical processing can significantly damage hair, as heat, bleach, and color can strip hair of its natural proteins, making it more prone to breakage. In general, the best hair masks for this type of hair contain proteins similar to those naturally occurring in your strands; these ingredients help to replace what heat or chemicals have stripped. Keratin, one of the main proteins that make up your hair, is a common ingredient in restorative hair masks. Products that contain wheat or soy can also help to replenish strands. If you plan to make your mask at home, mashed bananas or egg yolks can help to reverse damage.
If you have issues with oily hair, look for products labeled as rebalancing. These hair masks contain ingredients that help to balance out the oil production at your scalp. Most of these typically include ingredients such as clay or ground rice, which remove oil, as well as some moisturizing ingredients to ensure that hair does not become too dry. For an at-home hair mask, yogurt is a great ingredient that can help to naturally balance out oil production.


Products containing pomegranate seed extract work well for dry hair.

By: cut

Argan oil is derived from the fruit of the native Moroccan Argan tree.

By: StockPhotosArt

Hair masks contain ingredients like shea butter and argan oil to moisturize and strengthen the hair shaft and cuticle.

By: womue

Wheat helps hair absorb moisture to provide better conditioning.