How Do I Choose the Best Foot Cream?
Foot cream should moisturize feet without leaving them oily or slippery. Choose a cream that is effective against dry and cracked heels, with ingredients that moisturize deeply. Foot creams with antibacterial ingredients help to reduce foot odor and creams while anti-inflammatory properties help to control the swelling associated with painful, overworked feet.
If you have dry heels with cracking, flaky skin, choose a foot cream containing neem or karanja oils. These substances are recognized by many as the best way to improve the condition of dry feet. Karanja oil is known to heal dry skin and is often used on other conditions such as skin ulcers and dandruff. Neem oil has antiseptic and anti-inflammatory properties, helping to eliminate athletes foot.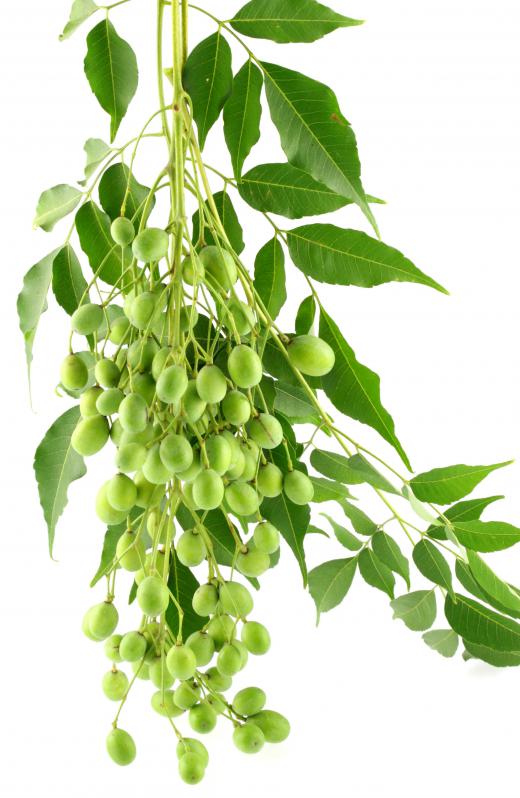 Neem oil and karanja oil are both natural substances. Choose foot cream containing natural ingredients because they are less likely to irritate sensitive skin. Peppermint is a common ingredient of foot cream because it is suitable for sensitive skin and is preferred for the cooling sensation it provides for tired, hot feet.
Shea butter, another natural ingredient, is easily absorbed deep into the skin and locks moisture into your feet. It also has anti-inflammatory properties, reducing the swelling associated with sore feet. Foot cream containing urea is also considered to be the best. Urea is absorbed deep down into the skin of your feet and is capable of penetrating hard skin to soften it. It helps to reduce cracking and flaking, and is used to treat conditions such as eczema, corns and keratosis.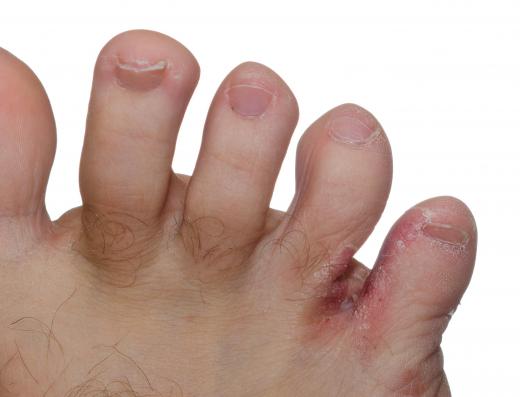 Choose a foot cream that is quickly absorbed into your skin and does not leave your feet feeling greasy. Creams that leave your feet sticky will feel unpleasant when you put on your socks or shoes. Thick and sticky creams can also cause your feet to sweat more than usual, encouraging bacteria to flourish.
Foot cream containing ingredients such as tea tree oil and eucalyptus oil help to eliminate bacteria on the feet due to their antibacterial properties. Excess bacteria on the feet can cause foot odor because of the waste products that the bacteria produce. Creams with a pleasant and natural scent, such as lavender, also help to control foot odor.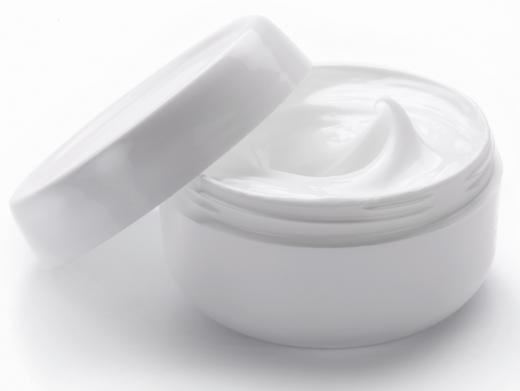 Ask in your local beauty store which foot creams are popular at the moment. Hypoallergenic creams are often popular because they prevent irritation. If your heels are badly cracked and bleeding, see your doctor, because medicated foot cream may provide the best results for you.
AS FEATURED ON:
AS FEATURED ON:

By: Unclesam

Dry heels may benefit from creams that contain neem oil.

By: roblan

Foot cream with neem oil can treat athlete's foot.

By: volff

Hypoallergenic foot creams are popular.

By: Nobilior

A good foot cream will soften the skin of the feet.

By: nebari

Shea butter's anti-inflammatory properties may help sore feet.