How Do I Choose the Best Exfoliating Cloth?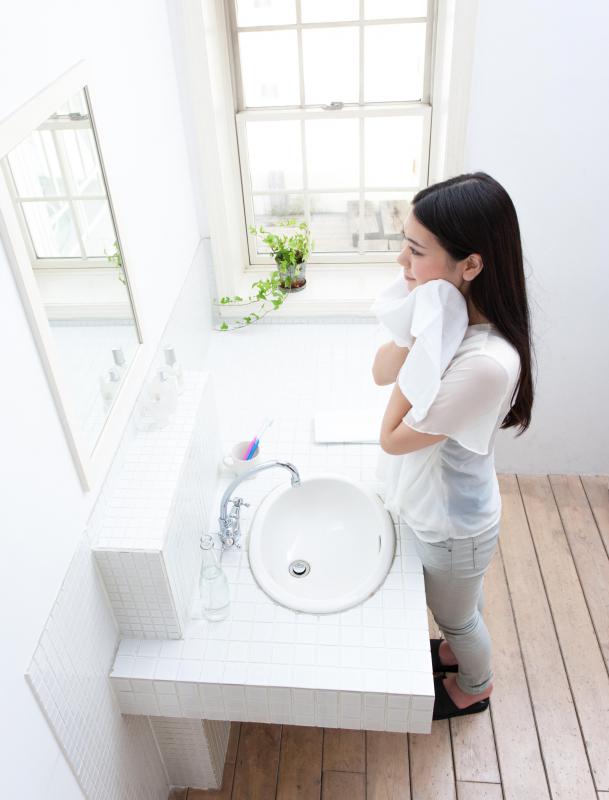 The main factors to consider when choosing an exfoliating cloth is on what part of the body you will be using the cloth and how often. Cloths used on the face should be finer and less abrasive than those you would use on the feet, elbows, or other very rough areas of skin. You should also consider whether you want a cloth that can be washed and used again long-term, or if you want disposable cloths.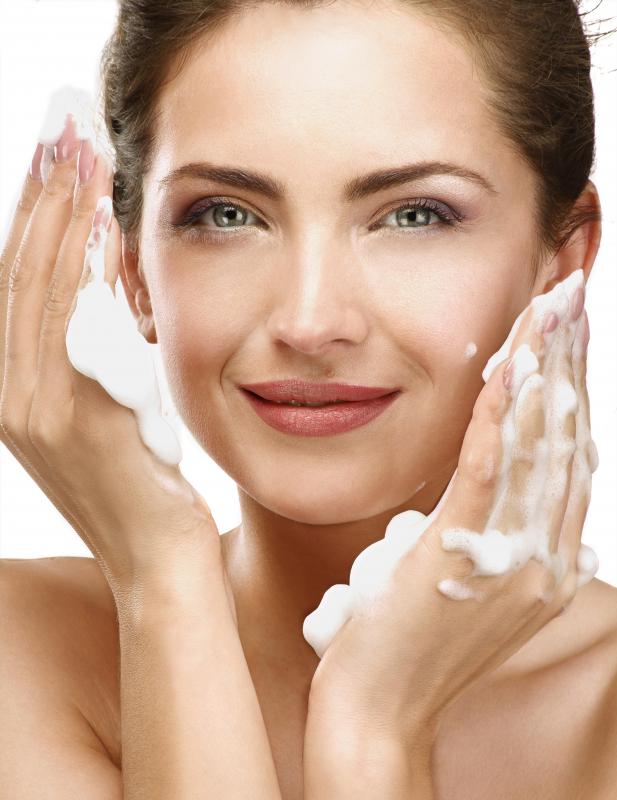 When you choose an exfoliating cloth, the first thing you will want to consider if what you'll be using it for. The most common places you would use one would be on the face, and on other soft areas on the body as you wash. More heavy-duty exfoliation is typically needed for severely callused or very rough skin on the feet, elbows, and knees. If you don't have much dead skin on your face or body, a regular washcloth may work best for you.
You may need something a little more abrasive if you have especially flaky skin or very oily skin that rejuvenates itself quickly. Those who have a lot of dead skin cells have skin which grows and sheds itself faster than usual. In order to reveal the new skin underneath, the dead skin needs to be removed. There are cloths available which have fine abrasives on them in order to better scrub the face. These can be alternated with your regular washcloths every other night to avoid damage to the skin. You should also usually avoid using an exfoliating cloth more than once per day.
For your body, you can go with an exfoliating cloth that is a bit more abrasive than what you would use on your face. You should still avoid using it too often, since you can actually remove some of your skin's natural oils. This may seem like a good thing if you have oily skin, but your pores will eventually begin manufacturing more oil to compensate. This will lead to even oilier skin than what you had in the first place.
Make sure you choose an exfoliating cloth that is intended for the area you wish to cleanse. For the face, there are disposable options that have soap and scrubbing beads or salts already added. Many of them are considered safe for everyday use. If at any time you experience redness or irritation, you may be scrubbing too hard or too often.
By: moonrise

Exfoliating cloths used on the face should be softer and less abrasive.

By: ipag

Preventing breakouts is best done through an exfoliating facial wash, either using a special cleanser or a cloth.

By: Skazka Grez

Exfoliating cloths may help improve the complexion in those with oily skin, which is a common condition among teenagers.

By: Peter Atkins

If you have a minimal amount of dead skin on your face, a regular washcloth should work fine for exfoliating.