How Do I Choose the Best Embroidery Fabric?
The best fabrics for an embroidery project really depend on what your project is and how you want the finished product to look. Almost any material can be used, but some are better for certain projects than others. Delicate stitching and intricate decorative accents are usually best suited to fine-weave materials, whereas projects with embroidered items, buttons or other add-ons tend to require heavier materials. The most common embroidery fabric options include linen, velvet, cotton and Aida. Aida is a specialty even-weave fabric, which means that there are an equal number of horizontal and vertical threads to create the appearance of tiny boxes. The higher the thread counts, the stronger the fabric. Most hobby stores carry many different varieties. Choosing the one that's best for you is usually a matter of understanding your goals, knowing the options available, and selecting the product that meets the most of your goals.
Consider Your Project
Choosing a material before you've selected a project can be very challenging. Usually, you'll want to take things like intended use, thread or floss weight, and even color scheme into account in order to select a fabric that will hold up well and showcase your stitching.
In general, the color of the fabric should compliment and enhance the colors of your stitched design, not distract from them. For example, if your pattern is of flowers and you want to use bright, vibrant colors, perhaps the best choice of fabric color would be light and muted so as not to take away from or detract from the design.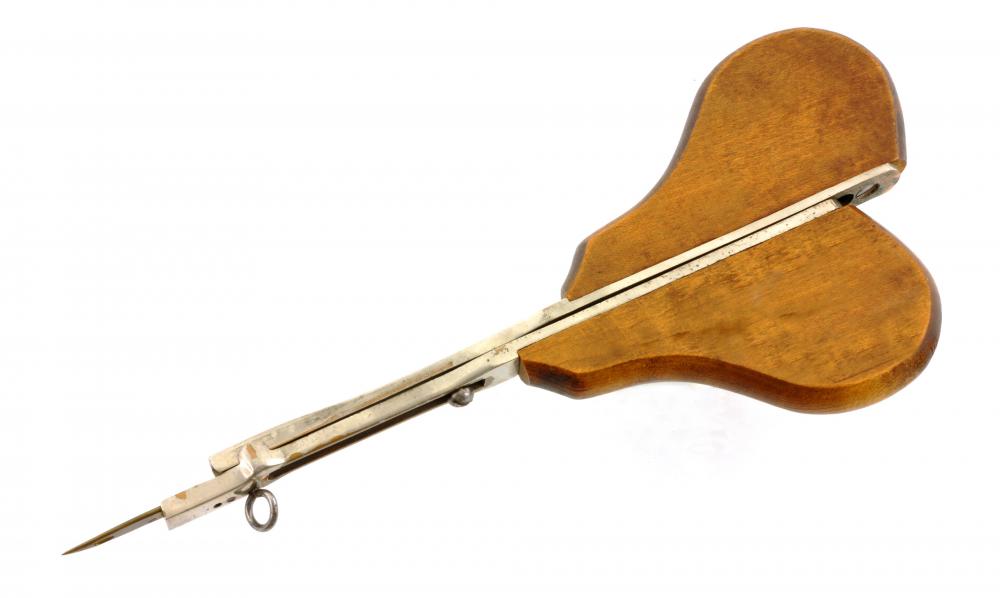 Importance of Hoop Style and Tightness
Most embroidery is done on a hoop, which is a wooden fixture that's bolted or snapped onto the fabric in order to keep it tight and in place. The specifics of your hoop, particularly its weight and overall size, can impact your fabric choice. It's often somewhat difficult to clip slippery fabrics like satin through a hoop of any size, for instance, which makes it best for small projects.
Learn About Count Size
Fabric count size is also really important. Thread count refers to the number of threads per inch. The most common sizes are 14 and 16 count. A higher fabric count will result in a tighter, glossier appearance of the embroidery thread while a smaller fabric count will result in a larger pattern. Aida, for example, commonly has 14 threads per inch, which results in larger holes through which to stitch, and is often is considered a good weave for beginners. Cotton weaves, on the other hand, tend to have more threads per inch and thus a tighter weave. Higher thread counts result in much smaller boxes, which may result in the need for a magnifier or reading glasses in order to see the fabric clearly.
Different Materials for Different Projects
Linen material tends to be a good embroidery fabric choice for such projects as table cloths and sheets. For a project needing a shinier background, velvet or silk may be good choices. Aida is an appropriate embroidery fabric for a wide variety of projects. For example, it is perfect for many framed embroidery projects intended to hang on the wall, and it can be sewn together with a cloth backing to make a beautiful decorative pillow. All materials come in a variety of colors and thread counts.
Pre-Washing and Stabilizing
Depending on what you're making, it is often also a good idea to pre-wash the material before you begin. This can avoid shrinkages later on, and can also tighten up the weave to be consistent across the panel. If you're planning to make any heavy or layered designs, or if you're planning on attaching buttons or other decorations, a fabric that can accommodate a stabilizer — often mesh or other stiff material placed behind the stitches — can make a big difference, both in terms of your ease placing the stitches and how they hold up. In general, denser, thicker fabrics do better with stabilizers, though there are always exceptions.