How do I Choose the Best Cycling Gilet?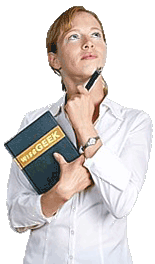 A cycling gilet is better known as a cycling vest, and it can be a key piece of clothing that allows a cyclist to maintain his or her body temperature and cut through winds that would otherwise be chilling. Choosing the best gilet is a matter of finding the right size, the right features, and the right price for the individual cyclist. Look for a cycling gilet made from quick-drying, breathable, and water-resistant synthetic materials that will fold up quickly and easily for storage in a jersey pocket should the weather warm up enough that the vest is no longer needed.
An important and often overlooked feature of the cycling gilet is reflective piping or stripes. Reflective materials will allow you to be seen by other cyclists or motorists in low light conditions. Many vests feature reflective piping that lines zippers and seams, while others may feature a reflective pattern on the broadest parts of the vest. Look for such reflective material and choose a cycling gilet that features reflective materials without appearing too ugly or gaudy.
Some versions of the cycling gilet feature a mesh back that allows sweat to evaporate through the vest itself. This is a great feature in many conditions, though in cooler conditions, the mesh back may not be warm enough. Be sure to consider your needs before choosing a vest with a mesh back. If you choose a vest with a back made of the same materials as the rest of the gilet, be sure to choose one that features a pocket for storing food, an extra tube, or other layers of clothing. Your cycling jersey pockets will be blocked by the vest, so it helps to have an available pocket at the back of the cycling vest for quick storage.
The materials used to make the vest should be water-resistant or waterproof, and breathable. This means the vest will allow sweat to escape from your body, keeping you dry and comfortable, and it should be able to repel water to some degree should the weather turn ugly. Not all cycling gilet offerings are waterproof; some are simply water resistant. This is not necessarily a bad thing, as water resistant garments tend to be more packable than waterproof ones, and it is likely that you will need to stuff your vest into a jersey pocket at some point as the weather warms up.


Woman holding a book