How do I Choose the Best Cupboard Organizers?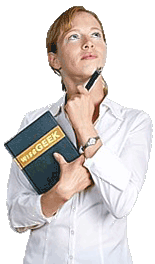 The best cupboard organizers are those that fit within the particular space that you have available and those that are made to accommodate what you want to store and organize. Organizers can come in many forms, including shelves, racks and drawers. They can be made out of materials such as wood and metal. Although some organizers can be permanently installed in a cupboard using carpentry techniques, others can be purchased at stores and used by hanging them on existing cupboard doors or shelves.
You'll likely have a choice between various shelves, racks and drawers to help you organize your kitchen. One of the most popular types of cupboard organizers are those that are tiered. Tiered organizers allow you to maximize space and organization capabilities. Some tiered organizers are simple retractable shelves of equal size, and other tiered organizers come with many sizes of shelves. Usually, the longest or biggest shelf is located at the bottom of the tier, and the smallest is placed at the top.
Though shelves are a great way to help organize your cupboard, they can still present the problem of making certain items unreachable. Retractable shelves, by virtue of their design, can only move backward and forward. If you want a cupboard organizer that you can turn around, try looking for an organizer that you can move in a circular manner. This type of cupboard organizer will give you access to all sides of the organizer and everything you have in it with relative ease.
Cupboard organizers can be made from many types of materials. It's not uncommon to find cupboard organizers that are created out of wood, metal or polypropylene. What type of cupboard organizers you're interested in can inform what type of material is best for them. For example, metal might be best suited for racks. Keep in mind that you can also have your cupboard organizers custom-made, if you really want them to be seamlessly incorporated into the design of your kitchen.
The installation procedures for cupboard organizers do not have to complicated. Many cupboard organizers can be hung or placed inside a cupboard and used immediately. Racks that hang on cupboard door frames are some of the simplest and cheapest organizers available on the market. Similarly, wire racks that are meant to be hooked underneath cupboard shelves are also available, and these types of organizers will practically add shelves to your cupboard.


Woman holding a book