How Do I Choose the Best Computer Workstation Furniture?
Choosing computer workstation furniture for the office is a task that requires careful consideration of all possible options. While purchasing an office workstation for a home or commercial office space always involves consideration of the price, you also want to think in terms of the dimensions of the station itself, the versatility in the design, and the durability of the components that make up the station. By considering all these elements, you have a much better chance of buying the right furniture and receiving excellent service from the units over the years.
Before actually looking at any computer workstation furniture, it's a good idea to consider what you need in each unit. Most will include a computer desk with plenty of space for a monitor and keyboard as well as a shelf or slot for the computer tower. Even if you plan on using a laptop that connects with the aid of a docking station, there is still the need to make sure your desktop area has plenty of room for paper files and other documents that you may work with during the course of the day. Make sure there is storage space for those files, and some shelves to hold other essentials such as reference books. At least a couple of drawers to hold office supplies and other items you may need on a recurring basis are also important.
Along with the functionality of the computer workstation furniture, you also want to think in terms of the overall size of each workstation. If the goal is to set up several stations in a common area, take the time to develop a floor plan that allows for easy access to each of the stations, such as including a central aisle that all the stations will open on with ease. Also determine the maximum amount of floor space per station that will still allow you to set up the number of stations you have in mind. Knowing the dimensions will make it easier to focus attention on station designs that will work in the available space.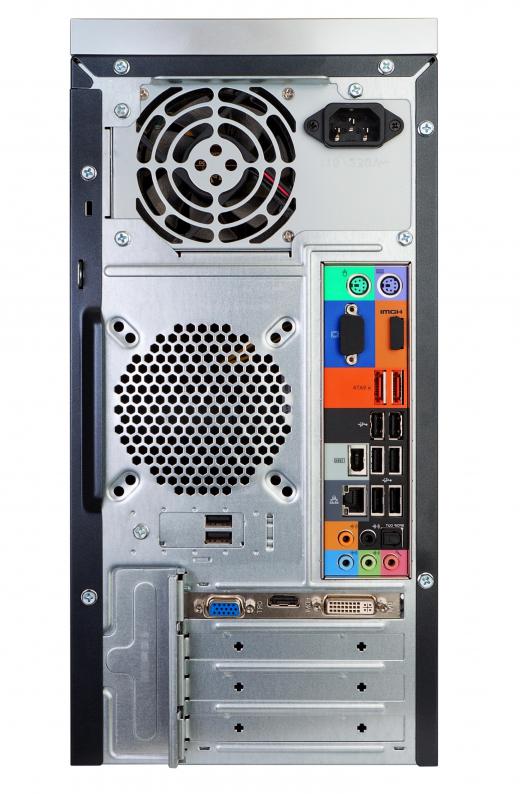 While considering different computer workstation furniture for purchase, balance the need to remain within your budget with quality of the furniture. Going with furniture that is of inferior quality may save money now, but the units will have to be replaced much sooner. Spending a little more to obtain computer workstation furniture that is of higher quality means you get more years of use from the units and ultimately save money. By deciding what you need, what will fit into the space, and focusing as much on quality as price, you can find the computer workstation furniture that is right for the space and provide employees with a comfortable place to manage their assigned tasks.
AS FEATURED ON:
AS FEATURED ON:

By: Gajus

The overall size of a computer workstation is a factor when choosing furniture.

By: sergojpg

You will need furniture that allows for easy access to a computer's rear when using a tower PC.

By: Moreno Soppelsa

When looking into workstation options, consider factors such as spatial dimensions, design versatility and durability of components.

By: wolandmaster

When choosing workstation furniture, balance the need to remain within a budget with the desire for quality components that last.