How Do I Choose the Best Cheap Vintage Clothing?
Choose your vintage clothing according to the decade that featured your favorite styles. If you grew up in the late 1960s, you might prefer bell-bottom jeans. Consider pairing vintage clothes, such as trendy go-go boots with a 1960s style mini-skirt. If you shop at a specialty store, you might spend considerably more money than if you buy cheap vintage clothing at a flea market, thrift store, or auction. Look for cheap vintage clothing at neighborhood garage sales as well.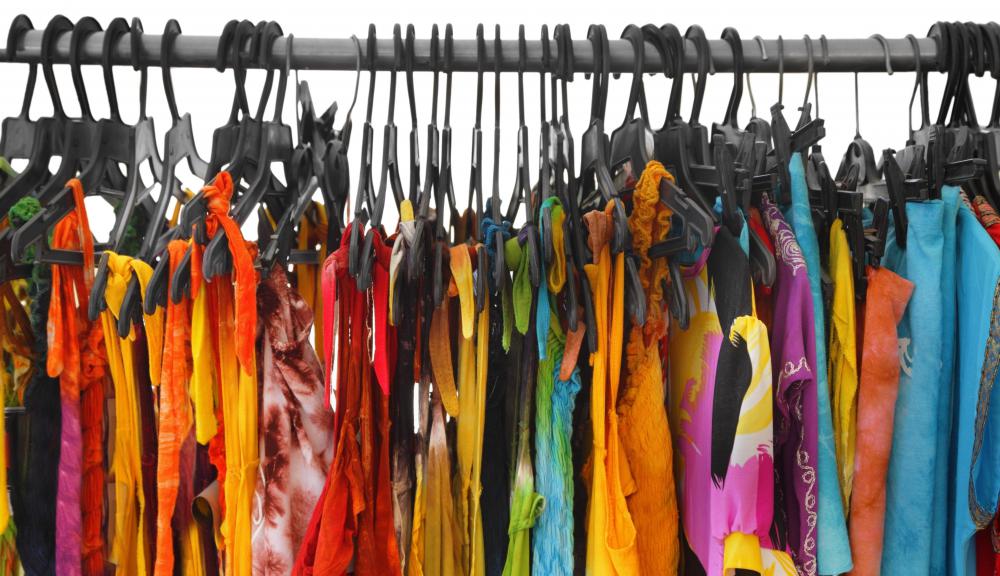 If you live in a metropolitan area or near a major city, you might be able to find inexpensive vintage clothing stores. Often you'll find 1970s fashion or 1980s fashion styles. Finding vintage clothing from the 1950s or 1960s may be more difficult or more costly. Keep in mind that a specialty boutique will generally not offer cheap vintage clothing unless it is on sale.
Shopping over the Internet may offer you possibilities for buying retro style clothing at an affordable price. Many online stores feature options to shop by era or decade, as well as gender and fashion style. If you buy most of your clothing in one transaction you might save on shipping costs.
Choosing cheap vintage clothing for special occasions doesn't have to be a challenge. If you are looking for a vintage-style wedding gown, for example, use keywords while performing your Internet search. Urban vintage clothing can be found the same way and will save you time.
If you're looking for cheap vintage clothing for a retro-style costume party, try party supply stores that sell costumes. Often you can find a good deal on retro clothing at large chain stores. This is also good option for Halloween party apparel.
Regardless of the styles you choose, your vintage clothing should be authentic. Keep in mind that cheap vintage clothing might not be in the best condition. If you buy cheap vintage clothing at a thrift store, inspect the items carefully for damage. As a rule, thrift stores do not offer exchanges or returns. If you're looking to save money, it might be worth the effort to mend a minor rip yourself.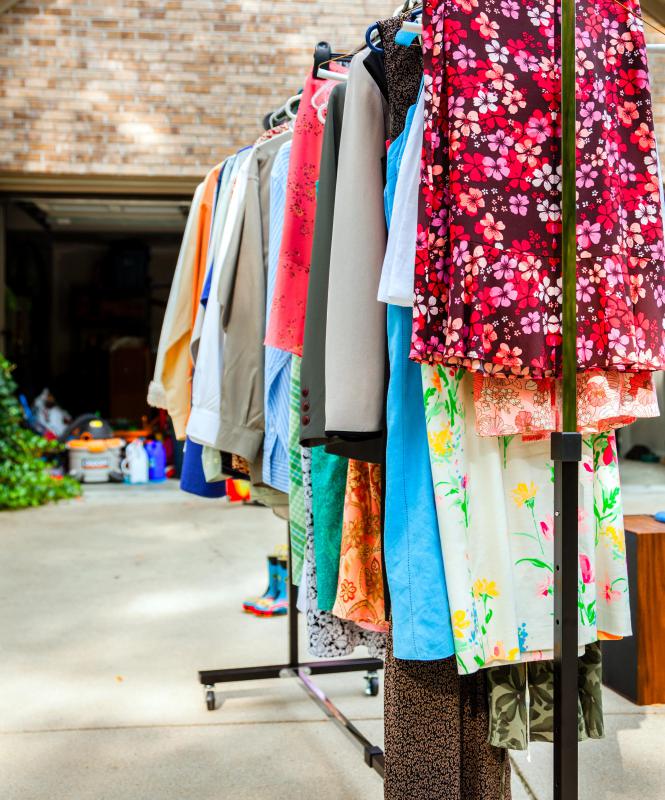 Auction websites are a good place to look for cheap vintage clothing, but keep one important thing in mind. When buying retro dresses or suits, use measurements as your guideline, rather than clothing size. Clothing sizes may have changed since the 1950s, and if you shop by size you might not obtain the proper fit.
Clothing and styles from the 1950s is often thought of as vintage.

Vintage clothing can be found in boutiques and thrift shops.

Vintage or used clothing is an example of environmentally friendly fashion.

Tie dye was very popular in the 1960s and '70s.

Vintage clothing can often be found at garage sales.