How Do I Choose the Best Black Eye Cream?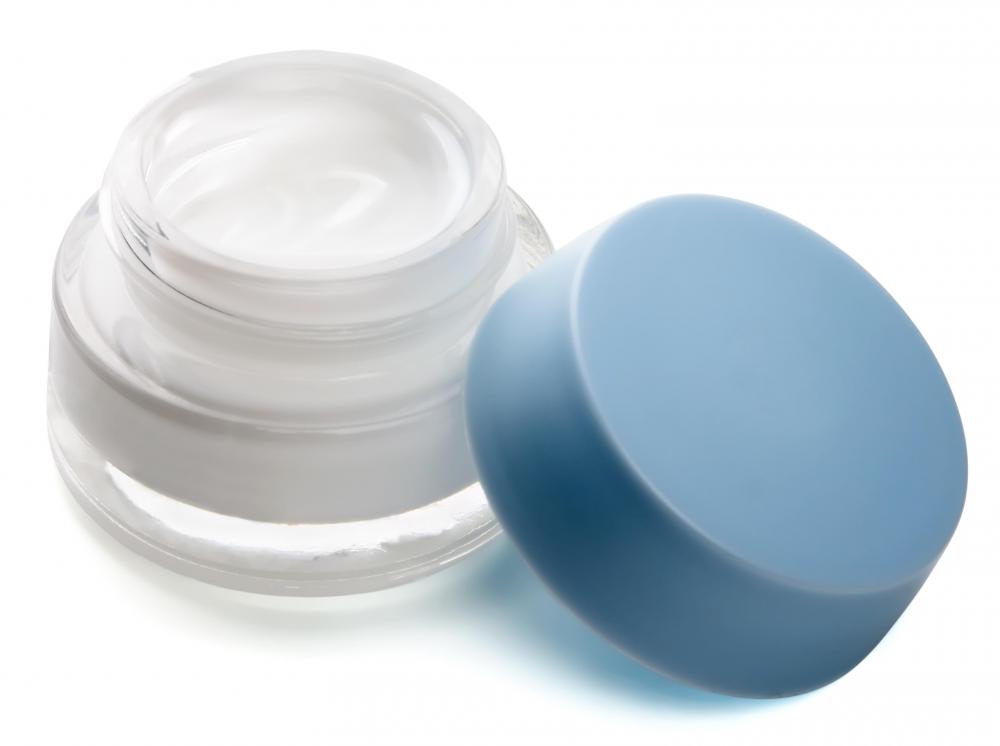 For the most part, no black eye cream is guaranteed to work, and what does work usually has a subtle effect on bruised and puffy eyes. Lightening agents, such as some natural acids, can help reduce the blackness of the eye. Vitamin K also is good for bruising when applied in a topical cream. Retinol is a chemical that is derived from vitamin A and helps the skin produce collagen, which makes bruising less obvious. In addition, the best black eye cream has no ingredients that could further irritate your eyes.
Lightening agents are common additions to black eye creams. For example, kojic acid and vitamin C are used as skin whitening ingredients. Kojic acid is derived from a fungus and is often used as treatment for age spots. Vitamin C is relatively unstable, and many beauty products that contain it do not have an effective form of the vitamin, so it does not penetrate the skin deeply enough. In a black eye cream, these additions can reduce the blackness of the eye, but it is unusual for such a cream to eliminate black eyes.
Some studies show that topical vitamin K might reduce bruising, so you might consider choosing a black eye cream that contains vitamin K. Since this discovery, beauty product companies have developed black eye creams with vitamin K. The best products of this kind contain a minimum of 5 percent vitamin K. Other vitamins, such as E and A, also might be beneficial when it comes to reducing the darkness around your eyes.
Retinol applied in cream form can help the skin around your eyes produce collagen. Collagen is basically a bunch of proteins found in connective tissue. As a person ages, he or she loses collagen in all sorts of places, including the skin around the eyes. This makes the blood vessels and bruising around your eyes more apparent, but bulking up the skin with collagen produces the opposite effect. Retinol is also used to treat wrinkles in much the same way.
A good black eye cream does not have irritants. You will be putting the cream under and around your eyes, so fragrance and alcohol should be avoided. Fragrance can make eyes water, sting or even have a mild burning feeling most of the day. Alcohol can irritate and dry the thin skin of the eyelids and under your eyes. Some plant oils also can be irritating to skin and, of course, you should avoid ingredients that have irritated your skin in the past.
Black eye cream.

Black eyes generally heal within a week.

Vitamin K in a topical cream can be for bruising around the eye.

A good black eye cream does not contain irritants.