How Do I Choose the Best Baby Food Maker?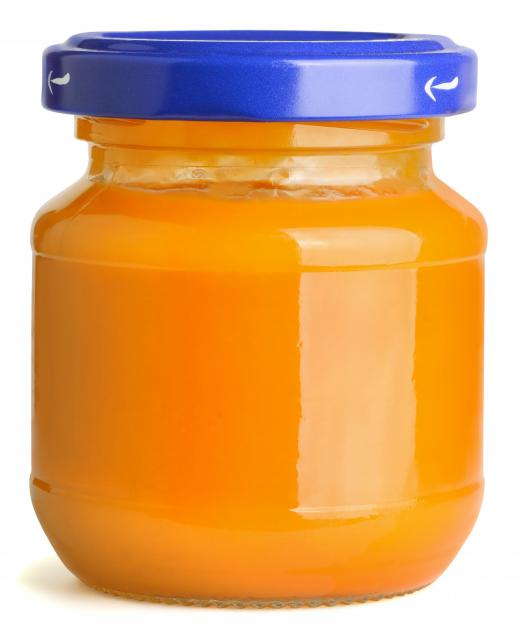 When choosing a baby food maker, look for a machine that has multiple features, yet is compact enough to keep on your kitchen counter. If you prefer to make large batches of baby food, you'll need a large capacity unit. Consider the materials used for your baby food maker, as some plastics contain chemicals such as polyvinyl chloride (PVC) or bisphenol A (BPA). In addition, choose a unit with an unbreakable bowl that is dishwasher safe. Select a baby food maker that is recommended by pediatricians, and check the age recommendations as well.
A baby food maker is a good option for preparing wholesome and nutritional baby food. It gives you control over what ingredients will go into your baby's food. Not all baby food makers are alike, however, and there are some features you may prefer over others. For instance, if you plan on making large quantities to freeze and store for later use, look for a baby food maker with a convenient defrost option.
Your baby food maker will also function as a blender and should include a puree setting. To preserve nutrition and vitamin content, choose a baby food maker that steams fresh vegetables and meat. This function also helps lock in the full flavor of the food. When preparing homemade baby food, you'll want a processor that grinds and steams food quickly. A baby food steamer that prepares food in 15-20 minutes will save you time.
If you have limited storage or counter space, you'll want a unit that is not only compact, but has a cord storage feature. The cord storage compartment can help keep your kitchen counter clutter free. Quiet operation is another convenient option for a baby food machine.
Another feature you should look for in a baby food maker is easy maintenance and cleaning. Besides being dishwasher safe, look for a machine that wipes clean and doesn't show smudges. Keep in mind, a stainless steel or chrome-plated processor will show fingerprints. Safety features are important as well. A baby food processor should include a safety lock and auto shut-off feature.
Your machine should include a comprehensive instruction manual. Without easy to understand operating instructions, you could be at a loss. It's a bonus when baby food makers include added accessories as well. Some packages include a storage container set, spatula and recipe booklet. The extras could drive up the price, but these processors often go on sale, so look for a bargain.


By: Coprid

Baby food.

By: Kerioak

A food processor may be used to make baby food.