How do I Choose the Best Apartment Sublet?
Choosing an apartment sublet is largely a matter of personal preference. An apartment sublet can be a great way to save money, particularly if you are only going to be staying in a particular area for a few months. In order to choose the best rental, it is a good idea to take some issues into consideration, such as the length and cost of the lease, as well as furnishings and utilities.
To choose the best apartment sublet, begin by considering the length of time you want to lease the apartment for, the amount you want to pay, and the type and size of apartment you are looking for. It will be necessary to visit the apartments to determine if it will suit your needs. Note things such as the noise levels and safety of the neighborhood, as well as the house or apartment building, and whether you must walk up to the apartment, or if an elevator is available.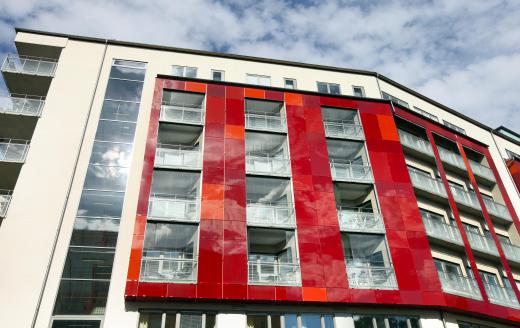 Some apartment sublets are unfurnished, but many come completely furnished, particularly if the apartment owner will simply be traveling during the length of the lease. Keep this in mind, as well as what you will do with any of your belongings while you are in the apartment. If it is completely furnished, for instance, you may need to put some of your belongings in storage, and incur an extra expense.
An apartment sublet may or may not include the utilities in the price of a lease. Often, the person subletting the apartment will pay the utilities bills to the original tenant, not to the utilities companies. Of course, it is also important to consider any roommates who may also be living in the apartment. Make sure that all of the roommates have similar lifestyles, and will be able to live peacefully together for the length of the lease. Aside from these considerations, you need to take all of your individual requirements into account when selecting an apartment sublet, just as when selecting any place to live.
It is important to verify that the landlord has approved the apartment sublet; it should be specifically written into the lease. In addition, it is important to sign a sublet lease. It should specify the length of time that the apartment is being sublet for, as well as the amount of the monthly payment. It should also include any additional information that you or the apartment lessee deems relevant.


By: nuklr.dave

Prior to choosing an apartment sublet, it is best to visit the apartment to determine if it will suit your needs.

By: ManuelHurtado

First consider the length of time you will need to occupy the sublet apartment.

By: Mikael Damkier

With a sublet lease, a tenant is able to vacate the rental unit before the lease is up while having someone else pay the rent.

By: Syda Productions

All roommates involved in an apartment sublease should have similar lifestyles.