How do I Become a Referee?
If you want to become a referee, you will have to know all the ins and outs of your favorite sport. Referees must have extensive knowledge about a particular sport in addition to obtaining the right kind of education. While many professional referees enjoy a lucrative career, these individuals are often the exception to the rule. Referees in training must be willing to go the extra mile at all times.
After learning everything there is to learn about a sport, prospective referees should look towards working on communication, management, and motivational courses. Referees must be able and willing to communicate with players, coaches, and other members of a team. Thus, learning how to engage an audience is essential. These skills can be learned by signing up for some basic courses at a community college or university.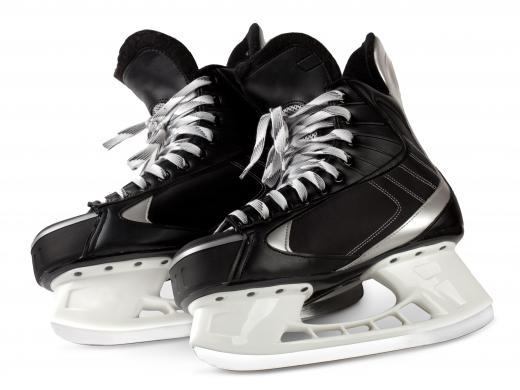 Next, look around your town to see if you can put your new skills to use. In order to become a referee at the professional level, you will first have to gain experience as a small time referee. This means volunteering to referee youth teams, local boxing matches, and other community events that may require your services. Frequently, high school football teams will offer free referee training in exchange for your time.
Another great way to become a referee professionally is to learn from your mistakes. Study professional referees by taping pro games. Learn the moves that these individuals use, and try to compare your own tactics to theirs. There are a lot of books, Internet sites, and magazine articles that profile famous referees -- try and take advantage of this information. Learning to become your own critic is the best way to improve your referee skills.
In order to become a referee on the professional level, follow this guideline: begin as a volunteer, gain a paid community referee position, apply for a job at a local high school, and then try and gain a referee position at the college level. College referees who are exceptionally good will often catch the eye of professional recruiters. In every sense, the job of a referee is one that is entirely based on performance and progression.
If you are just learning how to become a referee, you will find that there are many prospective referees out there, though there aren't a lot of positions. Even at the volunteer level, there are often more people willing to referee than there are community teams. Therefore, the best way to become a referee is to learn all about major sports. Sports such as boxing, football, baseball, and hockey are all sports that you may want to start paying close attention to.


By: Michael Flippo

A football referee needs extensive knowledge about the sport.

By: Jeff Wilson

Studying pro referees at work can help provide insight into the job.

By: Sergey Panychev

Learning a variety of sports, including hockey, might help a person become a referee.

By: vj

Sports referees may blow a whistle to indicate violations of game rules.

By: Innovated Captures

A referee may use hand signals to indicate a ruling.

By: Maxisport

Four on-field referees oversee a soccer match.

By: Goran Bogicevic

Local basketball referees often officiate at various levels, from youth pickup games to college competitions.

By: Dusan Kostic

Soccer referees at elementary schools need to have experience and a good rapport with kids.

By: xixinxing

Many local boxing matches require volunteer referees.