How do I Become a Certified Professional Coder&Reg;?
To become a Certified Professional Coder® in the medical administration field, a person must receive certification from the American Academy of Professional Coders and have extensive work experience in coding. Certification involves passing an exam and demonstrating the ability to both read and understand medical billing codes. There are two Certified Professional Coder® levels, each certifying a different facility — either a physician's office or hospital.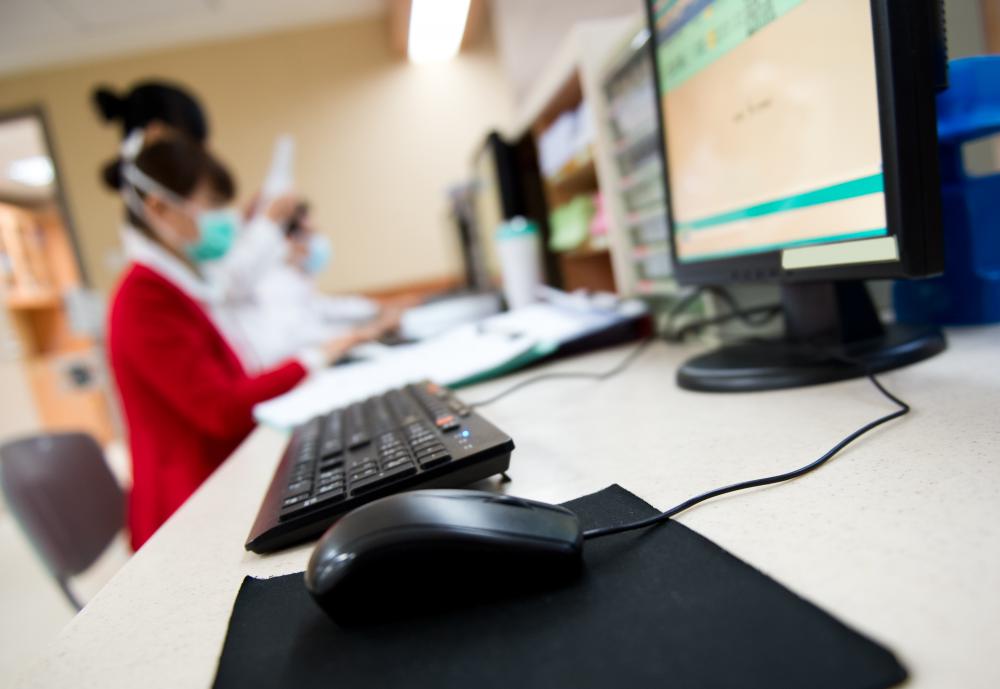 While a certification is typically not required to work in the billing department of a medical facility, being a Certified Professional Coder® is usually helpful in landing a job. Certification can also improve salary potential.
To become a Certified Professional Coder®, a person must be versed in understanding the basic application of codes in the medical billing process. This includes various coding formats used for medical biling to insurance companies such as CRT®, HCPS procedure and supply codes, and ICD-9-CM diagnosis codes. Beyond technical coding skills, a knowledge of the human anatomy, physiology and medical terminology is also required. A high school degree is required, but a minimum of an associate's degree is strongly recommended prior to training, testing and seeking a job in the medical billing and coding field.
There are numerous medical coding and billing schools and training programs — offered both online and on a campus — that will teach the many of the basics of this craft and prepare a person for the national exam. The national exam consists of 150 questions, and there is a fee associated with it. When going through the American Academy of Professional Coders testing process, approved manuals are allowed for use during the test. A complete list of what is allowed is provided at website. Those preparing for the test, are encouraged to look for practice exams, workbooks and other training tools to augment any course work.
Beyond passing the exam, a person must demonstrate practical ability to properly understand these complex medical codes. Without proof of work experience, a person passing the exam will be given apprentice status. Those with apprentice status must complete additional continuing education credits while gaining work experience. Removal of apprentice designation happens in one of two ways. Either two letters of recommendation verifying two years of on the job experience using CPT, ICD-9-CM or HCPCS codes are needed, or a minimum of 80 hours of coding education and one letter of recommendation from an employer verifying one year of on-the-job experience working with one of the code sets is needed.