How can I Make Applesauce at Home?
Applesauce is a puree of stewed apples which is very easy to make at home. Since many people prefer to customize the spice and sweetness of their applesauce, homemade applesauce is a great way to get around unsatisfactory store bought applesauce. For people with bumper crops of apples, applesauce is also an efficient way to store apples through the winter. Once made, applesauce can be used on a variety of foods, or eaten on its own, and it is a very popular baby food in many parts of the world. You can also make applesauce with young or beginning cooks to teach them a quick and basic recipe which is also fun to eat.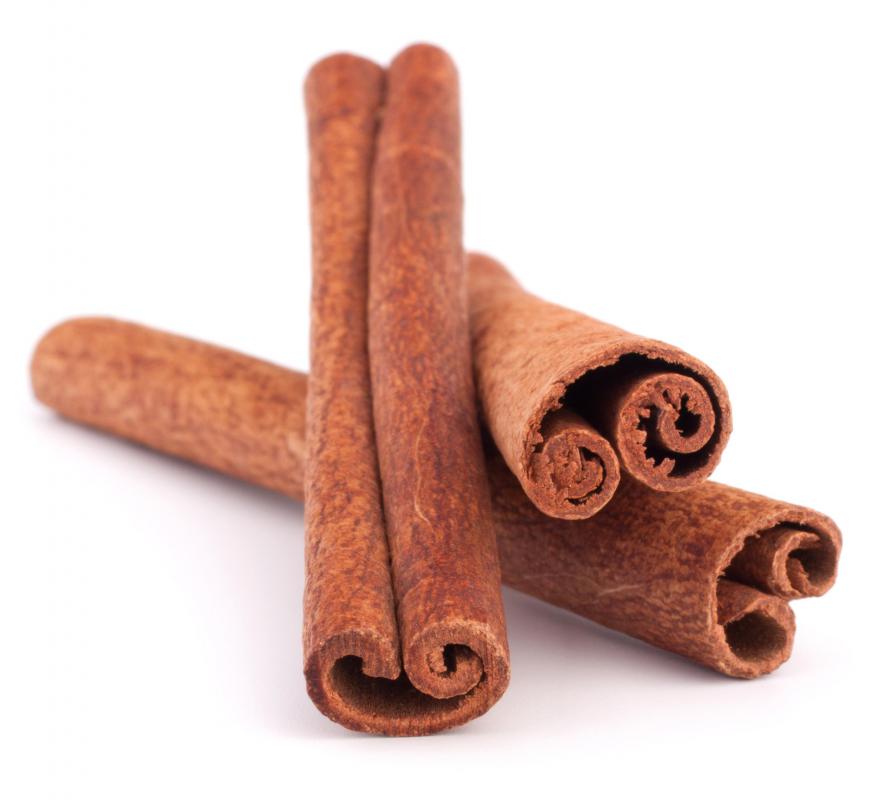 To make applesauce, start with three to four pounds (around two kilograms) of apples which are suitable for baking or cooking. Gravensteins, Granny Smiths, Fujis, McIntoshes, Jonathans, Golden Delicious, and Pippins are all great choices for making applesauce. Many cooks also enjoy mixing multiple varieties into one batch, for a more complex flavor. Peel the apples and core them; an apple corer is a useful tool for this task. After peeling, chop the apples roughly and throw them into a large stockpot.
Add one cup of water, the juice and zest of one lemon, a dash of salt, and three to four cinnamon sticks to the applesauce. Other seasonings such as ground cloves, nutmeg, or allspice may also be used, and they can also be stirred in at the end. In addition, you will require up to three quarters of a cup of sugar. Mixing dark and light sugars is an excellent way to adjust the flavor, and use less sugar if you want to make applesauce which is more tart.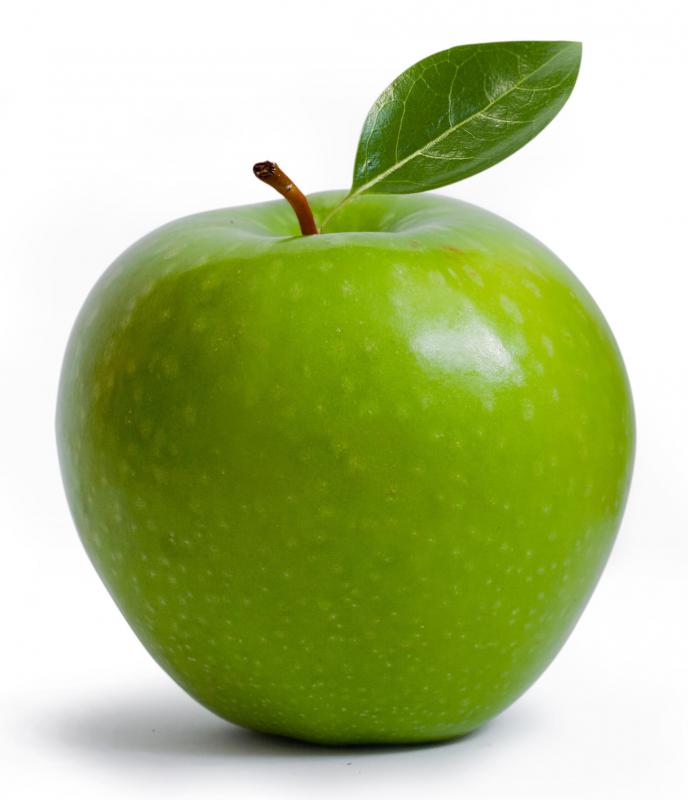 Bring the stockpot to a boil, covered, and then allow it to simmer for around 30 minutes, until the apples have softened. Remove the cinnamon sticks and puree. For a more chunky applesauce, use a potato masher or a big wooden spoon. For a smooth puree, use a blender, food mill, or ricer to achieve the desired even texture.
After you make applesauce, you can freeze it for up to one year. It also keeps under refrigeration for several days, or it can be canned and stored in a cool dry place. If you make applesauce and intend to can it, make sure to follow safety procedures for boiling water canning to ensure that the applesauce stays safe and wholesome to eat.
By: Darya Pino

Fuji apples are great for applesauce.

By: Natika

Cinnamon is frequently used to season applesauce.

By: Thomas Francois

Applesauce is often seasoned with nutmeg.

By: xiangdong Li

Granny Smith apples make a good applesauce.

By: denphumi

Using the naturally sweet Red Delicious apple means that less sugar needs to be added to applesauce.

By: bergamont

Cloves are often used to season applesauce.

By: Mara Zemgaliete

Applesauce is a popular baby food.

By: mitrs3

Applesauce is a nutritious and low-cost food that can be made at home.