Can I Take Birth Control and Antibiotics Together?
Modern medicine has made preventing pregnancy and treating infections easier through the use of birth control and antibiotics, respectively. Some doctors, however, are concerned that the use of antibiotics can reduce the effectiveness of birth control pills. Women who are taking birth control and antibiotics at the same time are recommended to use a back up form of birth control to prevent the slightly increased chance of becoming pregnant in case there is an interaction between the two drugs.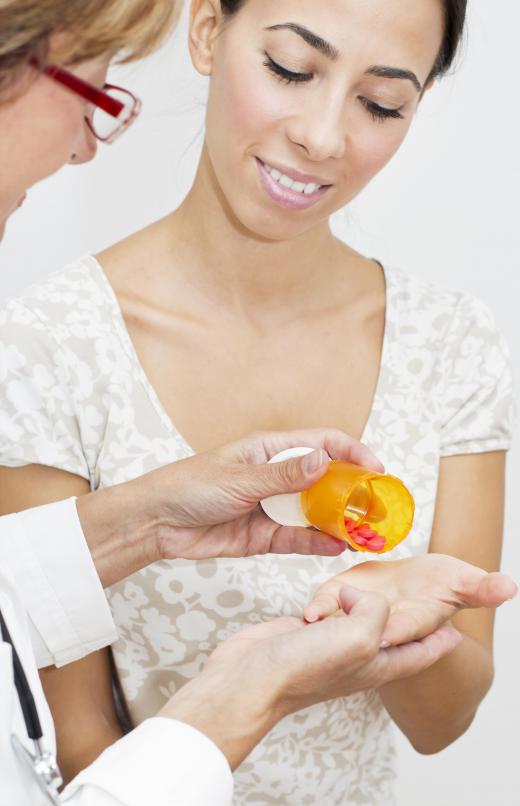 Birth control pills are considered 99.9% effective at preventing pregnancy when taken as directed. In order to prevent pregnancy, the pills contain estrogens, a hormone used to send signals to the body to prevent ovulation. Antibiotic medicines are prescribed to fight bacterial infections in the body, such as an ear infection or yeast infection. Infections occur when certain harmful bacteria attack the body and antibiotics work by killing or harming those specific bacteria. In all, there are more than 100 different forms of antibiotics; a few common antibiotics include penicillin, amoxicillin, and tetracycline.
The conflict between birth control and antibiotics, while rare, can occur based on two separate issues. First, certain antibiotics, such as rifampin, can cause the liver to increase the breakdown of enzymes, specifically the estrogen contained in birth control pills. When the estrogen levels in the body are low enough, pregnancy can occur.
Another scenario that can be a problem while taking both birth control and antibiotics comes from the breakdown of estradiol, the estrogen enzyme in birth control pills, by the liver. Normally, estradiol is broken down and secreted into the intestines, where bacteria reconvert the estradiol into active estrogen that the body uses. This process is called enterohepatic cycling, and because the bacteria involved in the cycling can be killed or injured by antibiotics, a lowered level of estrogen could leave the body vulnerable to pregnancy. While these scenarios vary based on the individual woman's hormone levels and liver functioning as well as on the type of antibiotic prescribed, caution should be taken to prevent an unwanted pregnancy.
Backup forms of birth control to use when taking both hormonal birth control and antibiotics include the use of condoms, spermicidal jelly and creams, or a diaphragm or other barrier. Birth control patches and rings should not be considered safe to use as a backup because they, too, work by increasing hormone levels in the body and can also be affected by antibiotics. A doctor should always be consulted regarding potentially interacting drug combinations, but depending on the length of antibiotic treatment, most women should use a backup form of birth control for at least two weeks.


By: Kimberly Reinick

Antibiotics may reduce the effectiveness of birth control pills.

By: brankatekic

Women who are taking both antibiotics and birth control pills should use a backup contraceptive method.