What Should I Consider When Choosing a Fireplace Mantel?
Traditional fireplaces have become a popular room element once again. Along with the fireplace, mantels of all types are also getting a lot of attention today. Whether redoing a room or building a new home, you may find yourself in the market for a new fireplace mantel. Here are some tips that will help you choose the right type of mantel for your home.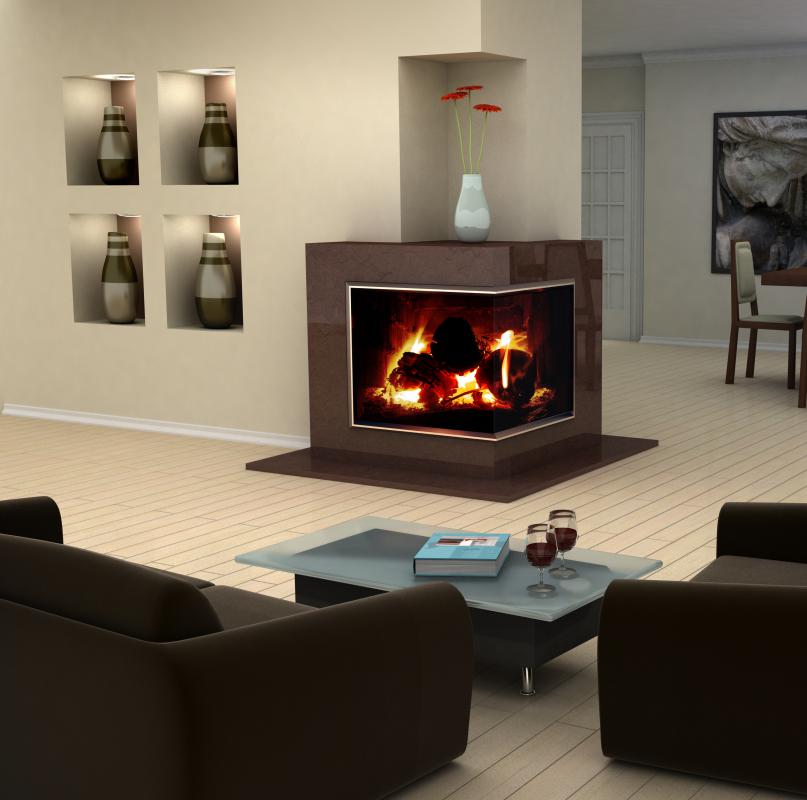 One of the most common mistakes made when buying a fireplace mantel is a failure to measure the fireplace in advance. The fact is that fireplaces come in many different heights and widths. While some people have the ability to take a good look at a mantel and know whether or not it is the right size, most of us do not possess that gift. Save yourself some time and frustration; measure the fireplace, including the dimensions of the hearth. This will help you to focus on fireplace mantels that are the right proportion for your fireplace.
After establishing what size mantel you require, the next step is considering the design of the accent piece. The idea is to choose a style that works in harmony with the fireplace itself. Chunky wooden mantels work very well with large brick fireplaces in the den, while something more demure will be appropriate for a small fireplace in a bedroom. You will also need to determine if you want scrollwork or other elements included in the overall design, or if clean and simple lines are a better choice.
The main rule of thumb to keep in mind is that the fireplace mantle must work with the other architectural elements in the room as well as connect with the style of furnishings in the space. Installing a small and relatively plain mantle when the room includes elements like chair railing or ornate baseboards would not be a good idea. At the same time, a mantle featuring carved bunches of cherries would look out of place in a contemporary room. Go for mantles that will enhance what you have going on, not cause the room to seem out of balance.
Should you decide to go with wood for the fireplace mantel, there is also the need to determine what type of wood would be most appropriate. If you plan on staining the wood and want to bring out the natural beauty, going with oak or birch are excellent options. On the other hand, you could go with a fireplace mantel constructed of MDF if you want a simple look and intend to paint the mantel.
While it is always a good idea to have a general idea in mind for the fireplace mantel, make sure you remain open to new possibilities. As you have the chance to see a number of mantel designs, you may find that something slightly different from your vision would actually be a better fit for the room. Remember that you will live with the fireplace mantel for years, so choose something that will be as fresh and attractive five years from now as it was when you made the purchase.