What is Zinc Oxide Ointment?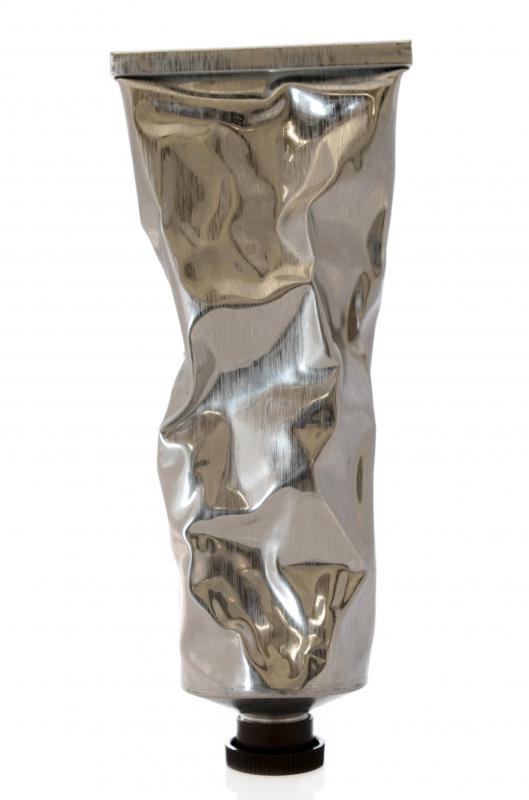 Zinc oxide ointment is a topical ointment used in the treatment of diaper rash, minor skin irritations, and minor burns. In addition, suppositories are useful in treating the itching and burning caused by painful bowel movements and hemorrhoids. Although this ointment is ineffective in eliminating bacterial and fungal skin infections, it can provide soothing relief from pain and irritation. It should not be used in the eyes or mouth, nor should it be used on severe burns or deep puncture wounds. Unless recommended by a medical professional, other types of ointment should not be applied on the same area being treated with zinc oxide.
Typically, zinc oxide is well tolerated and the risk of side effects is low. If, however, a person experiences side effects or irritation, he or she should notify a healthcare provider. Some infrequent side effects of using zinc oxide ointment may be allergic reaction at the application site, and hives. Patients using suppositories for the treatment of rectal irritation should stop using them if they develop rectal bleeding or their pain continues. Because zinc oxide is considered very safe, it will typically not have any negative interaction with oral medications.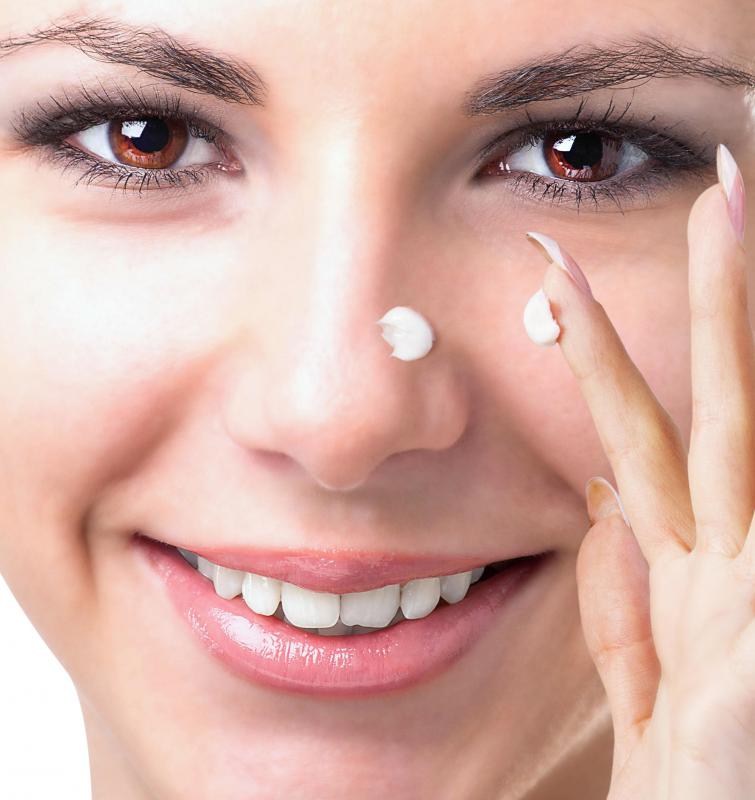 Generally, when using zinc oxide to treat skin irritations, enough of the ointment should be used to completely cover the area that needs to be treated. It usually leaves behind a white residue that a patient is not able to rub in. The cream typically can be used as often as needed, and when it's used to treat diaper rash, it should be used after every diaper change. It is of the utmost importance for a baby's caregiver to apply the ointment before bedtime when a long time period between diaper changes will occur. In addition, changing a wet diaper as soon as possible will also hasten healing.
Zinc oxide has a low incidence of adverse reactions, so it can be used by people of all ages, although pregnant women should avoid it. The U.S. Food and Drug Administration classifies zinc oxide as a category C, which indicates that the medication might be detrimental to unborn babies. It is unknown if the ointment passes through to breast milk or if it has the ability to cause harm to a nursing baby. This ointment should not be used while pregnant or nursing a baby, and should never be used on the breast area.
By: Tinga

A tube of zinc oxide ointment.

By: Tomasz Trojanowski

Zinc oxide ointment can be used to treat and prevent some types of diaper rashes.

By: red150770

Zinc oxide may be the active ingredient in facial creams designed to treat severe blemishes.

By: Radek Sturgolewski

Women who are pregnant or breastfeeding should not use zinc oxide ointment.

By: Wissmann Design

Mild burns and skin irritations may be treated with zinc oxide ointment.

By: Andrea Danti

Zinc oxide may be part of the treatment for hemorrhoids.

By: brankatekic

Zinc oxide will typically not have any negative interaction with oral medications.

By: Gajus

The U.S. Food and Drug Administration (FDA) has placed zinc oxide in Pregnancy Category C, which indicates that it could harm the fetus.