What is the Prospectus Directive?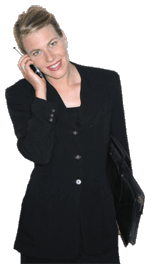 The prospectus directive is a mandate issued by the European Union. Generally, a prospectus is a legal document that explains the details of a stock or stock fund that is sold to the public. The prospectus directive was constructed by EU member states in order to establish an uniform capital market across Europe. The prospectus directive changed the definition of a prospectus and how it should be delivered to potential investors and clients. It streamlines the process of buying and selling stock, requiring only the relevant regulator to oversee particular transactions.
Although the prospectus directive went into effect on 31 December 2003, each state within the European Union had until the first of July 2005 to implement the necessary laws. The additional time allowed the member states to develop the infrastructure to enforce the newly created regulations. Companies also utilized the time to produce prospectuses that adhered to the new laws.
Initially, the directive was designed around the notion of European solidarity. It was meant as a communication to the public to inform them about the specifics of a company. The facts and figures of the company's performance were believed to be important enough to allow the consumer to make an informed decision about buying the financial product.
The goal of the prospectus directive was to establish a new regulatory system that would oversee the equity prospectus process and loans throughout the European Union. If a regulator in one country approves a prospectus, it is valid in all the other member states. The company would not have to issue a different prospectus for each state in the European Union.
For this process to work, the company issuing the prospectus must establish a home state. That is, it must have a registered office in a country within the European Union and be available to answer inquiries from that country's regulators. In addition to companies within the EU, non-European Union companies can also have their prospectus approved within a member state.
There are several exceptions from the prospectus directive. For example, if the individual to which the prospectus is offered is a qualified investor, or if the prospectus is offered to less than 100 individuals, then the company doesn't have to involve the regulator of the member state. Other exemptions involve the dollar amount of the transactions.
If a company doesn't follow the guidelines of the prospectus directive, its stocks and bonds won't be listed in the European Union. Instead, the securities will be required to be listed on a foreign exchange. This may cause the stock to lose value and force the issuer to provide additional information for potential investors.


Businesswoman talking on a mobile phone