What is a Red Herring Prospectus?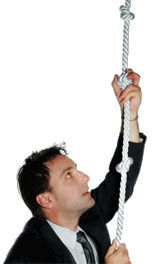 A red herring prospectus is a preliminary informational document providing some basic disclosures about a prospective issue of securities. Companies must submit this documentation to the Securities and Exchange Commission (SEC) for review before drafting a final prospectus for general release. Such documents indicate intent to develop a securities offering, but are not a formal offer for securities, as the company needs to move through several more steps before it can start issuing securities. The "red herring" is a reference to a legal disclosure, printed in red, that must appear on the front cover, informing readers that the SEC has not yet reviewed and approved the document.
A company may take a red herring prospectus through several drafts before it is ready for public release. The SEC will review the document for any signs of false or erroneous claims, as well as violations of the law, like failures to disclose all required information on the prospectus. After these terms are met, the company can print a formal prospectus, a short outline with all this information, to release to prospective investors.
The document has to include financial disclosures, including information about the underwriting agreement, along with the identities of major company officers and shareholders. Contact information, including the location of the company, is also available in a red herring prospectus. One piece of information the document does not provide is the proposed price or size of the offering. This information is not available until the final prospectus, and is the result of discussions with underwriters and the SEC.
Investors can look at a red herring prospectus to get an idea of upcoming offerings and to start researching companies of potential interest. The document tends to present the company in the best possible light, as companies want to see exactly how much they can get away with before the SEC will request revisions, as the prospectus is a sales sheet in addition to a mandatory disclosure. If the SEC approves the statements in the red herring prospectus, the company can leave in information to promote itself, and this may make it more appealing to investors.
Companies preparing to make a securities offering often have information on their websites. People interested in investment opportunities can look in the investment disclosures section of a company's website to get information. This will include detailed financial disclosures and other filings companies must make with regulatory agencies. People may find this a useful starting point for research.


Man climbing a rope