What is the Probiotic Diet?
There may be several definitions for probiotic diet because many companies market products that help people stay on one or l authors write about benefits of following a rigidly controlled diet that is probiotic heavy. A looser definition is that a probiotic diet is one containing lots of probiotic foods. These don't need to be purchased as part of special diet plans. This form of diet is also under continuous review and it is thought the diet may be of especial use to people with gastric disorders/conditions and might be beneficial in general.
Probiotics are live organisms that have sometimes been labeled as good bacteria. They live in places like the gut, assisting in the digestion of food. People also may regularly eat certain probiotic foods. Most familiar to many folks is yogurt, which usually contains "live cultures" and is created by fermentation. Other foods making this list are sauerkraut, some pickles, miso and miso soup, fermented soy or tempeh, and certain cheeses and buttermilk. An additional food on the list may be honey because it could help the body grow its own good bacteria.
Generally, those advocating for a probiotic diet suggest increasing intake of these foods because of their good bacteria value. The amount of increase isn't always specified, but it's recommended that people add things like a yogurt a day or enjoy sauerkraut more often. Sometimes people tend to eat a diet made up principally of probiotic foods, but it's not fully clear that this is the best plan of action. It might also be difficult to get requisite amounts of certain things like fiber or leafy green vegetables if a probiotic diet consists only of probiotic foods.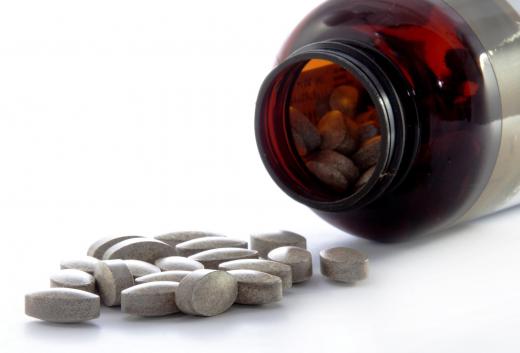 One way to address this is to supplement a diet with probiotics. These could include adding nutritional yeast to foods or it might mean taking supplements like acidophilus. Though probiotics are thought of as beneficial, it is hard to say how much supplementation is truly required.
The reason that a probiotic diet in limited or expanded fashion is so appealing is because there is growing evidence of the beneficial nature of good bacteria. In particular, anyone with intestinal difficulties like ulcerative colitis or Crohn's disease might find benefit in having more probiotics in the system. Those who get chronic diarrhea after taking antibiotics could benefit and women may have fewer yeast infections, especially after antibiotics, by dietary probiotic supplementation. Other claims about the probiotic diet exist, including that it supports the immune system.
There are questions about this diet. Some scientists suggest that metabolizing any probiotic food may leave little good bacteria remaining. Others are concerned that claims about the diet leave people open to aggressive sales tactics where miracle cures are promised. While probiotics definitely appear to offer some benefit, people should be aware they don't need to go to great lengths to add good bacteria to their diet and may find plenty of these fermented foods in the local grocery store.
AS FEATURED ON:
AS FEATURED ON:

Sauerkraut contains acidophilus, a probiotic.

By: compuinfoto

Probiotics are often taken in supplement form.

By: jedi-master

Miso soup contains probiotics.

By: Ambrose

Kombucha tea, made from green or black tea, sugar, and hot water is a probiotic.

By: Colinda McKie

Acidophilus, often called a good bacteria, is found in yogurt, supplements and other products.

By: Brent Hofacker

Some yogurts are pasteurized and don't contain the active probiotic bacteria that make yogurt so beneficial.