What Are the Benefits of Acidophilus Milk?
Acidophilus milk may have many health benefits for individuals who consume it on a regular basis. It has been shown to help increase the body's natural immune system defense and assist in digesting food. It may also reduce vaginal yeast infections in women and may allow lactose-intolerant individuals to consume dairy products. Many individuals who have tried acidophilus milk have noticed higher energy levels, as well. In addition, this particular milk may help relieve allergy symptoms and reduce the severity of asthma, aid in vitamin production and absorption, and has been associated with both antihypertensive and anticarcinogenic effects.
This particular milk is cultured with the friendly bacteria Lactobacillus acidophilus. It works by improving the balance of intestinal microflora and creating a hostile environment for bad bacteria in the digestive system. This action helps prevent or control intestinal infections and aids digestion in general. Specific gastrointestinal conditions the milk may help include diarrhea, peptic ulcers, irritable bowel syndrome, Crohn's disease, and colic in babies. It may also alleviate the unpleasant side effects of antibiotic therapy, including diarrhea, upset stomach, and yeast infections in women, as well.
By aiding the digestive process in the body, acidophilus milk may also improve vitamin absorption, leading to better overall health. It is reported that the milk can actually aid in the production of several necessary vitamins and substances, too. Specifically, the vitamins K, A, B6, B12, folic acid, and niacin are produced by Lactobacillus. In addition, anti-microbial substances and lactase are produced by consuming the fermented milk, too.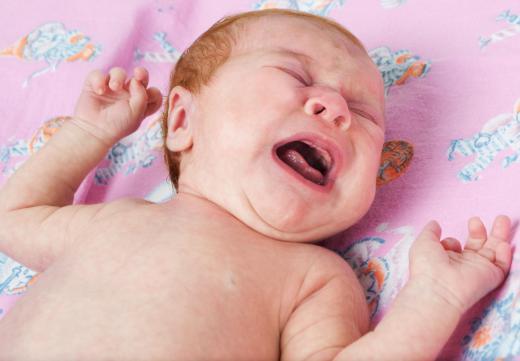 Regular consumption of acidophilus milk may also help to relieve the symptoms of allergies and reduce the severity of asthma. It may be helpful in treating respiratory infections such as sinusitis and bronchitis, as well. In addition, the probiotic in acidophilus milk may allow some lactose-intolerant individuals to consume dairy products without suffering from any digestive side effects. Findings suggest it can be helpful in the treatment of skin conditions such as acne, eczema, and diaper rash in babies.
L. acidophilus milk has been associated with lower blood pressures in both animals and adults with mild hypertension. In addition, it may detoxify ingested carcinogens and inhibit the growth of tumor cells, creating a lower incident of cancer in individuals who enjoy it. It has been shown to help regulate cholesterol levels and support healthy bowel function, too. The fermented milk is believed to be safe for babies and small children who can tolerate whole cow's milk.
AS FEATURED ON:
AS FEATURED ON:

By: Elena Schweitzer

Acidophilus milk.

By: Dmytro Panchenko

Acidophilus milk may help relieve colic in infants.

By: auremar

Drinking acidophilus milk regularly may help reduce the severity of asthma.