What Is the Portland Memorial Coliseum?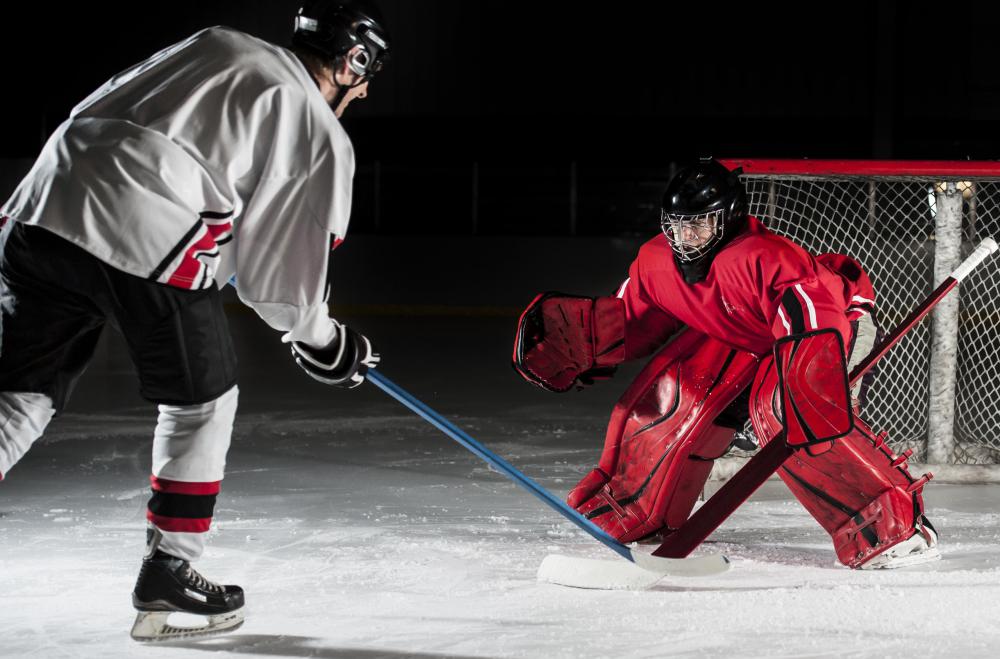 The Portland Memorial Coliseum is an indoor arena located in the Rose Quarter of the city of Portland, Oregon. The multipurpose structure, constructed in 1960, is a venue for sports events and music concerts, and the official home of Portland's hockey team, the Winterhawks. The structure, covered by walls of glass, can host 14,000 people. The Portland Memorial Coliseum is listed on the National Register of Historic Places, an acknowledgement of its historical significance that thwarted a move to tear it down in favor of a baseball stadium.
The name "Glass Palace," one nickname for the Portland Memorial Coliseum, stems from its extensive use of glass walls that allow light to flood the interior. An honor roll featuring the names of military service members who lost their lives in various wars adorns a wall near the coliseum's indoor memorial fountain. The extensive use of natural light in the design was intended to shatter the memory of the darkness faced by these veterans. The light-filled buildings created around the United States after World War II, including the Portland Memorial Coliseum, addressed a nation's optimistic look forward toward prosperity and a hope for continued peace. Today, in addition to hosting sporting events and music concerts, the coliseum has been the stage for graduations, religious events, speakers including the Dalai Lama and numerous other community events.
The Portland Memorial Coliseum was the site of many famous musical performances and important sports events. Musical artists who have performed there include Bob Dylan, the Beatles, Luciano Pavarotti and Led Zeppelin. The National Collegiate Athletic Association (NCAA) held the championship game there in 1965. The National Basketball Association (NBA) played the finals there three times, once in the 1970s and twice in the 1990s. At one time Portland's professional basketball team, the Trail Blazers, called the arena home.
The listing of the Portland Memorial Coliseum on the nation's historic register is an achievement for the city. At the time of its nomination, the arena was just shy of the 50-year age that buildings need to be considered for the honor, but it won the designation anyway, due to its architectural importance. The historic designation made the arena one of fewer than 20 structures in the state younger than 50 years old to achieve such a distinction.
The Portland Memorial Coliseum is best known as a hockey venue.