What Is the History of the State Seal of Oregon?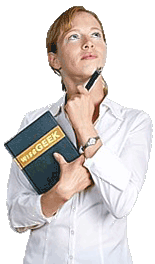 The state seal of Oregon was designed two years before its entry into the United States in 1859. Two previous seals had been used in Oregon during the period of its Provisional Government, later followed by a territorial government. Both earlier seals were intended to be politically neutral due to a U.S.-British border dispute. On the other hand, the newly-created state seal of Oregon, which was mandated by the State Constitution in 1857 in anticipation of statehood, had decidedly political symbolism. These design elements of the Oregon state seal were dictated by a chapter of the Oregon Revised Statutes.
Oregon's first seal was in use between 1843 and 1849 during the period of its Provisional Government. This so-called Salmon Seal was a simple round design depicting a salmon and three sheaves of grain. Due to ongoing territorial disputes between the United States and Great Britain known as the Oregon Question, there was no political symbolism incorporated into the design. Unsure which nation would prevail, Oregonians were staying neutral.
In 1849, a territorial government headed by Governor Joseph Lane was established to run the region, prompting a new and more complex seal to be created. It depicted a sailing ship symbolized commerce, while a beaver appearing over it represented the Oregon territory's thriving fur trade. An eagle on the right side offered a veiled suggestion of a connection with the United States, while a Native American appeared on the left. The seal's top perimeter contained the Latin motto Alis Volat Proprilis translated as, "She flies with her own wings." The bottom perimeter contained five stars.
After the settlement of the Oregon Question in 1846 that gave all disputed territory to the United States, an 1847 State Constitutional Convention met in Salem to prepare for statehood. The Convention appointed three prominent Oregonians — Benjamin F. Burch, James K. Kelly, and LaFayette Grover — to design the new state seal of Oregon. This committee then adopted a design proposal submitted by Harvey Gordon, adding a design element of their own: an elk.
As codified in the Oregon Revised Statute, the new state seal of Oregon would consist of several elements. It would be comprised of the text "STATE OF OREGON 1959" above and below a circular seal, with an eagle appearing over a circular shield containing images of the Pacific Ocean, mountains, the aforesaid elk and a covered wagon within the circle. Other elements of the state seal of Oregon include a pick-axe, a plow, and a sheaf of grain reflecting Oregon's mining industry and agriculture. Within the ocean, a British warship is seen leaving while an arriving U.S. ship steams towards a rising sun, symbolizing Oregon's new political realities. Beneath these images appear the words, "THE UNION," while 33 stars representing the number of states at the time of Oregon's admission into the U.S. surround the lower portion of the shield.


Woman holding a book