What is the Federal Acquisition Regulation?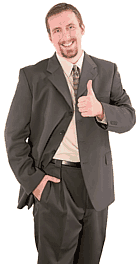 Established by the US federal government, the Federal Acquisition Regulation (FAR) is a complex set of guidelines for business owners looking to expand into the federal marketplace. The lengthy document touches on a number of issues, including government contracts, the code of federal regulations, government procurement and the acquisition process. Government officials enacted the regulation to ensure purchasing procedures were conducted in a standard, consistent, fair and impartial manner.
The Federal Acquisition Regulation is in place because US government contracts differ from the commercial contracts on which business owners more frequently bid. It was drafted with the intent of incorporating individual agency regulations into one comprehensive document. Variations between the government and commercial contracts include the requirements for changing the scope of work; procedures for making payments; how to conduct inspections and testing; when terminating contracts is permissible; and how delivered goods and services should be accepted.
In all, guidelines within the Federal Acquisition Regulation are divided into 53 parts. The entire document entails eight subheads: a general overview; competition and acquisition planning; contracting methods and contract types; socioeconomic programs; general contracting requirements; special categories of contracting; contract management; and a section on clauses and forms. An overarching theme throughout the document is contract pricing, which is heavily regulated in the government sector.
One distinguishing factor between government and commercial contracts is the manner employment regulations are carried out. In the government arena, federal contractors are required to closely cover a number of specific employment and labor laws that are enforced through the U.S. Department of Labor's Office of Federal Contract Compliance Programs. One such provision includes following the Vietnam Era Veterans' Readjustment Assistance Act of 1974. Federal contractors are required to annually furnish a list of veterans who have been hired.
Other laws that are incorporated into Federal Acquisition Regulation include the Drug-Free Workplace Act of 1988 and a pledge to follow through with terms set forth by the U.S. Wage and Hour Division within the Department of Labor. A federal contractor is required to provide a drug-free workplace, and federal laws concerning wage standards need to be upheld throughout the duration of a contract.
A number of resources can be found online to provide more detailed information about the Federal Acquisition Regulation, including the websites of the U.S. Small Business Administration, U.S. General Services Administration and the Association of Procurement Technical Assistance Centers. Websites from these organizations and agencies provide information for small business owners new to government contracting procedures.
Businessman giving a thumbs-up