What is the Best Configuration of Garage Storage Cabinets?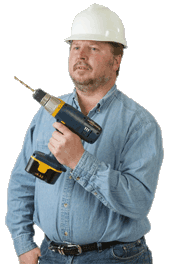 Garage storage cabinets provide a good way to organize all of your tools and other possessions that are stored in the garage. Providing dedicated storage space for these items protects them from damage and allows you to find them easily when you need them. They also allow you to keep the garage neater, by containing the items in one area.
The first step in determining the best storage cabinet configuration is to measure the various walls of the garage. Create a floor plan of the garage on a sheet of graph paper. This allows you to try out several different layouts for your garage storage cabinets on paper before you purchase any cabinets.
Carefully think about what exactly you plan to store in your garage storage cabinets. It is easy to think that you will put everything that is in your garage in cabinets. You should probably dedicate some time to going through the items you store in the garage and sorting through and otherwise organizing your belongings. If there is anything that you can throw away or give away this is the time to do it.
Once you have organized the items that you will store in your garage and know how much space you have, you are ready to purchase your cabinets. If you have a number of long-handled implements, such as shovels and hoes, one of your cabinets should be a long skinny cabinet that allows you to store these items upright. If you do a great deal of woodworking, a cabinet with a workspace and small drawers is a nice addition. If you have several kids that participate in outdoor activities, garage storage cabinets that allow for open storage of balls, places to hang helmets and pads, and space for bats and racquets so they don't get lost are great.
The style of garage cabinets that you select are affected by budget and your storage needs. Wire shelving is the least expensive option, but many people don't care for open storage and the shelves may not be strong enough to support what you want to store. Molded plastic shelves are a nice choice. They are relatively expensive, but have a long life and do a good job of protecting your items. Both steel and wood cabinets are affordable and durable.
There is no one-size-fits-all solution for garage cabinet configuration. You need to consider how your garage is used and the types of items that you need to store. Some people use their garages for long-term storage of items that they don't use very often, while others use it for quick access to things they use daily.


Man with a drill