What is Respiratory Therapy?
Respiratory therapy is a career field that involves the study and treatment of diseases that relate to the lungs or cardiovascular system. Medical professionals who work in this field are called respiratory therapists. These specially trained therapists monitor lung function in patients, administer oxygen, manage mechanical ventilators, administer medication, and other important tasks that improve the breathing quality of their patients.
Respiratory therapists work under the immediate supervision of doctors, but the therapists have the primary responsibility of administering therapeutic treatments to patients. The therapist may work with patients in a variety of age ranges, from infants to elderly patients. People with asthma, emphysema, or other lung conditions often receive attention from a respiratory therapist. Patients who have suffered from a heart attack or stroke may receive emergency care from a respiratory therapist as well.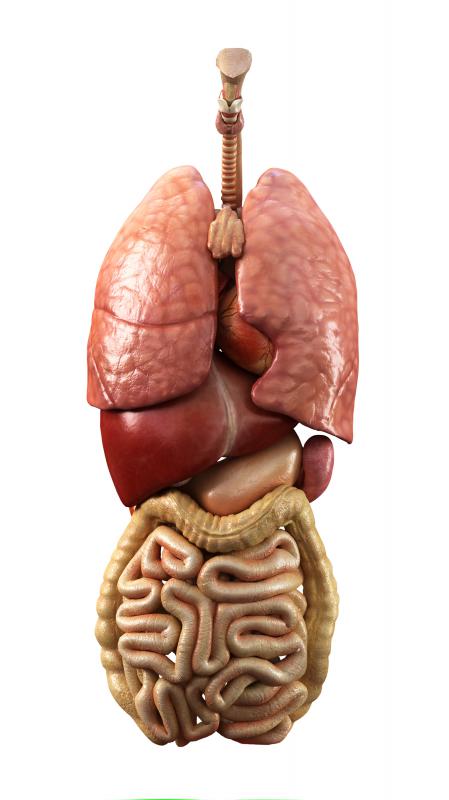 In order to help patients, the respiratory therapist will evaluate their medical condition. For example, the therapist will perform a physical exam. The exam often includes testing the patient's breathing capacity by asking him or her to breathe into a special instrument that measures the flow of oxygen as the patient inhales and exhales. The therapist may also draw blood from the patient in order to check the patient's blood pH level, carbon dioxide, and oxygen.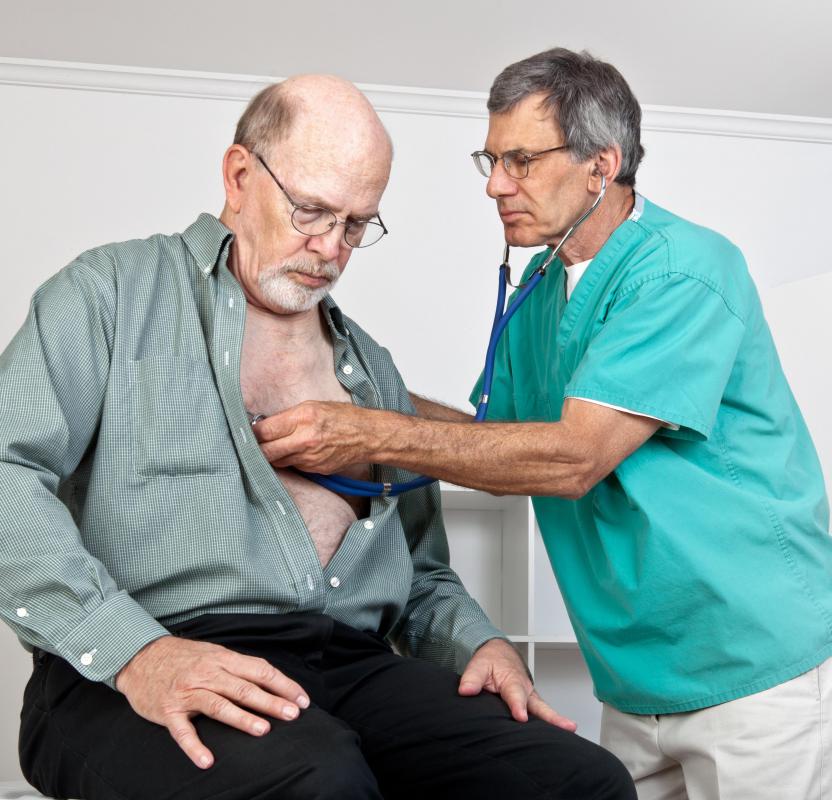 When a person is diagnosed with a respiratory disease, the therapist will sometimes teach the patient how to use aerosol medication, instructing the patient how to inhale the mist from the medication inhaler. If the patient needs oxygen, the doctor will instruct the therapist to treat the patient through use of an oxygen mask. Patients who are unable to breathe independently will be attached to a ventilator by the respiratory therapist. The ventilator provides oxygen to the lungs in order to sustain the life of the patient.
Anyone who wishes to work in respiratory therapy as a respiratory therapist will need to first earn a high school diploma. Upon graduating from high school, the prospective therapist will need to attend a vocational school or college in order to earn an associate's or bachelor's degree in respiratory therapy. Typical courses in a respiratory therapy program include classes in anatomy and physiology, pharmacology, physics, chemistry, and math. The student will learn cardiopulmonary resuscitation, diagnostic and therapeutic procedures, patient assessment methods, respiratory health, and other topics pertinent to a person who wishes to work in the respiratory therapy field.
Most states require that respiratory therapists possess a license in order to work. The National Board for Respiratory Care (NBRC) is one organization that certifies medical professionals who qualify to become respiratory therapists. The credential offered by NBRC is called Certified Respiratory Therapist, or CRT. Students must pass an exam in order to be granted certification.