What is Residential Investment Property?
A residential investment property is a real estate property which is not occupied by the owner. Acting as a landlord, the owner rents out the property to tenants, or contracts tenant management to a property management company. There are a number of different types of residential investment property, and many people are introduced to the world of real estate investing through such properties, gradually acquiring skills which allow them to invest in bigger projects and to explore other types of real estate investment options.
The most basic type of residential investment property is a single family dwelling which the landlord rents out. Other types can include multi-unit properties, which can include several freestanding structures on the same property, duplexes, townhouses, and other types of multiple unit arrangements. The largest residential investment properties are apartment complexes, including residential apartment towers which can hold hundreds of units.
Managing a residential investment property can be a lot of work. In addition to finding and keeping reliable tenants, a landlord must also be involved in the maintenance of the property, responding to tenant complaints and providing routine maintenance which keeps the property in good shape. Landlords must also be concerned with servicing a mortgage, keeping property taxes current, and obtaining the appropriate insurance for their property.
The amount of income which can be generated from such a property varies, depending on whether or not it is mortgaged, the size and condition of the units, the area, and the landlord's abilities. Expenses associated with residential investment properties are considered writeoffs for tax purposes, just like the expenses associated with running any business. For example, when a landlord pays to have a house painted, hires a plumber to fix a backed up shower, or pays for the installation of landscaping at an apartment complex, these expenses are all writeoffs.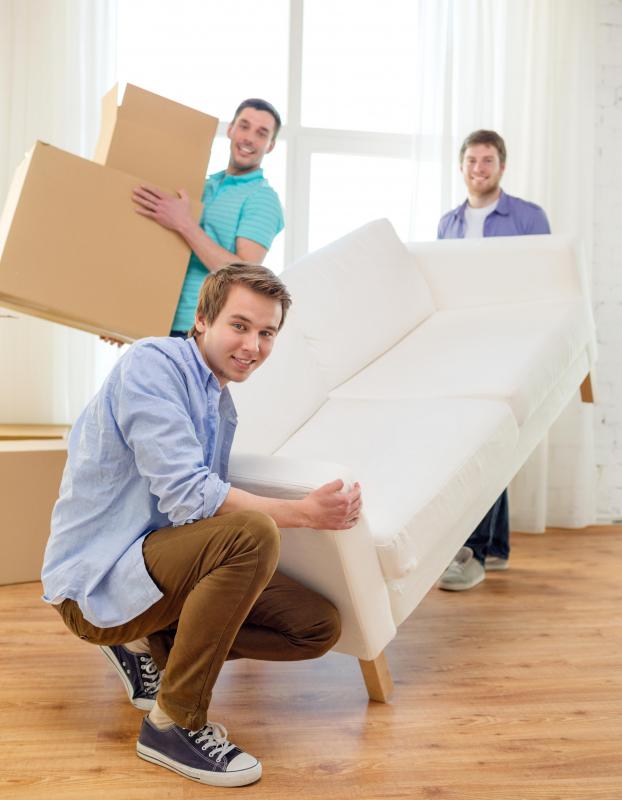 Purchasing residential investment property is a major commitment and it can be tricky to make good investment decisions. Landlords need to consider issues such as potential depreciation, development around the property, and socioeconomic shifts. A house may be in a very desirable area when a landlord buys it, but the community could change and the home could end up in a depressed neighborhood where it will be difficult to make a profit from the property, let alone meet the costs of the mortgage. This type of investment is also a lot of work; while tenants often bemoan their lazy landlords, landlords with a number of properties are often constantly on the go to deal with ongoing problems, routine maintenance, tenant turnover, and the myriad issues associated with property ownership.
By: emiliezhang

Residential investment property is subject to local real estate taxes.

By: Chris Boswell

Townhouses may be a type of residential investment property.

By: Gina Sanders

The largest residential investment properties are apartment complexes.

By: Mikael Damkier

Purchasing residential investment property is a major investment.

By: Syda Productions

Finding and retaining reliable tenants is only one aspect of managing residential investment property.

By: EyeMark

Home depreciation may occur if surrounding homes in a neighborhood are sold for less money than purchase price.