What is a Property Investment Analysis?
The property investment analysis is a process used by investors to determine the potential of making a profit from the purchase of a given piece of real estate. An analysis of this type can be used when looking at investment properties for long-term ownership, or for an investment property that is purchased and restored for immediate resale. The underlying purpose for the analysis is to identify all expenditures associated with the purchase, restoration, and maintenance of the property, and compare that to the potential for the property to either supply a consistent stream of revenue or to yield a large profit at the point of resale.
Often, a property investment analysis will begin by compiling a history of the property. This includes who has owned the real estate in the past, what the property was used for, and how the value of the property has increased or decreased over the years. Investors will also review the transfers of the property from one owner to another to make sure there are no irregularities that could cause the title to be contested at some future point.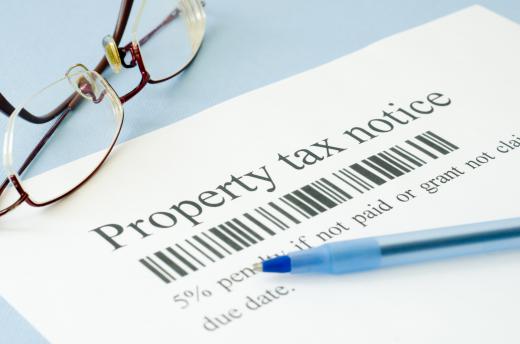 With the history of the property firmly established, the property investment analysis will move on to assessing the current status of the real estate. This means looking at the general condition of the property itself, including the condition of any buildings on the land, as well as the general condition of the landscaping. At the same time, the investor will also consider the general condition of the neighborhood, and the impact it has on the current value of the property under consideration.
After addressing past and present factors, the property investment analysis will make projections about the future of the real estate. This includes having an idea of what type of investment property taxes will apply while the property is in the possession of the investor, the costs of renovating the buildings as well as improving the grounds, and the potential of the property to generate revenue in some form. During this stage, the investor will want to know how long it would take for his or her investment to being earning a return as well as the amount of the revenue stream.
A property investment analysis is helpful when looking for any type of property investments. Speculators will develop the analysis for commercial investment properties in much the same way as a "flipper" would do when looking at residential properties for renovation and a quick sale. By addressing the background of the property, the current condition, and the future potential, it is possible to avoid making a deal that is highly likely to result in a loss, and focus attention on real estate deals with solid potential.
AS FEATURED ON:
AS FEATURED ON:

By: emiliezhang

The amount of property taxes is factored in when conducting a property investment analysis.

By: Stephen VanHorn

A property investment analysis may be valuable if a person is looking to invest in property.