Regulation E is a regulatory framework put in place in the United States in 1978 to address electronic funds transfers (EFTs). Also known as the Electronic Funds Transfer Act, it is designed to outline the rights and responsibilities of parties involved in EFTs. This regulation is designed to protect the integrity of the systems used for transferring funds electronically and to provide a mechanism for reporting errors, unauthorized transactions, and fraud.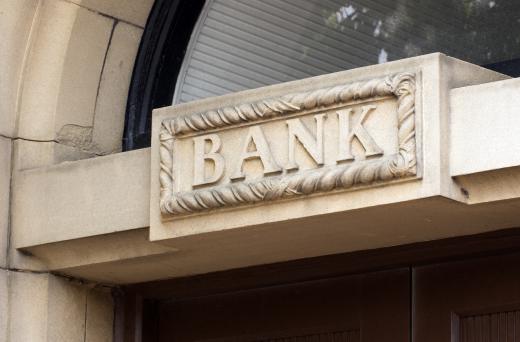 Under this framework, consumers are entitled to a number of protections. For example, they receive documentation of electronic transfers, including on bank statements. If they are required to receive payments electronically, as is sometimes the case with benefits checks and paychecks, they can choose the financial institution such payments are sent to. Consumers also cannot be required to pay via EFT unless the payment is for an overdraft checking account.
The terms of Regulation E also describe what happens when there is a problem with an electronic funds transfer. Consumers are obligated to report unauthorized activity as quickly as possible to their financial institutions for investigation. The longer consumers wait, the more liability they will have for unauthorized activities such as withdrawals from their bank accounts. Lost or stolen bank cards, bank account information, and other data that could lead to unauthorized transactions must also be reported quickly.
Financial institutions are required to follow up on such reports, providing consumers with information about their investigations and crediting consumer accounts when unauthorized transactions exceed consumer liability and the financial institution determines that the consumer is not responsible for the transaction. In turn, institutions can pursue actions against people who engage in such fraudulent transactions in order to recover their costs. Regulation E provides some protection for financial institutions as well, in the form of limiting their liability. Consumers cannot, for example, demand that an amount be returned to their account six months after the fact.
In 1978, the banking industry and lawmakers recognized that electronic transactions were becoming increasingly common. The regulations put into place were designed to look ahead to establish oversight and guidelines before such transfers became a problem. Today, huge amounts of funds are moved electronically all over the world on a daily basis. Regulation E is one of the laws which ensures that these transfers move smoothly and that people have legal options when problems do develop with electronic transfers and related banking activities.


By: bloomua

Regulation E establishes rights and responsibilities regarding electronic fund transfers.

By: Pefkos

Regulation E in the banking industry is designed to protect the integrity of systems used to transfer funds electronically.

By: Zap Ichigo

Congress enacted the Electronic Funds Transfer Act in 1978.