Raspberry tea is made from the dried leaves of the raspberry bush. The tea has a long history of use as a medicinal tea and as a tonic for pregnant women. It has a mild flavor that tastes similar to black tea. It is also thought to be beneficial for treating oral problems.
Compounds found in the leaves of red raspberry plants are said to relieve pregnancy symptoms and to aid in the birthing process. The leaves contain an alkaloid called fragrine. This compound promotes relaxation and toning of the muscles in the uterus, which makes the birthing process easier.
As a tonic, raspberry leaf tea has been found to minimize feelings of morning sickness and nausea commonly experienced in pregnancy. Women often drink raspberry tea throughout a pregnancy to assist the body with all stages of the process. It is said to help prevent miscarriage and hemorrhoids as well.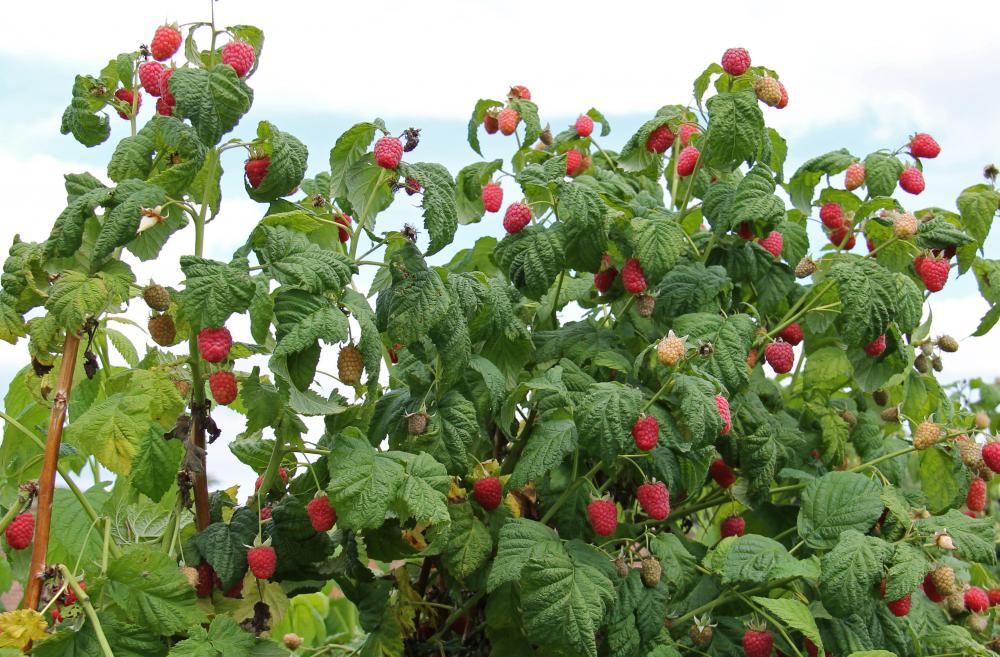 Raspberry leaves also are a rich source of vitamins and minerals that provide an overall strengthening effect on the body. Containing vitamins C, E, A and several of the B vitamins, drinking this mild tea can be good for anyone. It may be this rich array of nutrients that gives raspberry tea its reputation for increasing fertility in both men and women.
Though most commonly knows as a tea for pregnancy, raspberry leaf tea has also been used to treat cancer sores, cold sores and gingivitis. As a rich source of vitamins and minerals, raspberry tea can also help in the treatment of anemia. It is often used to treat leg cramps or by those who suffer from diarrhea as well.
The mild taste of raspberry leaf tea has been likened to black tea. As a caffeine-free herbal tea infusion, raspberry tea can be used in place of black tea by people with caffeine sensitivities. With the added benefit of vitamins and its mild tonic effect, raspberry tea is good for just about anyone.
This tea can be made by steeping either fresh or dried leaves in boiling water for 10 minutes and can be enjoyed hot or chilled. The leaves can be collected anytime of year, but spring typically is the best time to harvest; in spring, before the first flowers appear, raspberry leaves contain the highest concentration of antioxidants.
Even safe herbs can cause problems, however. The safety of raspberry tea for children six years or younger and for people with kidney problems has not been established, for instance. Young children and people suffering from medical conditions or taking medication should consult an herbalist or a physician before consuming this tea.