Palak paneer is an Indian curry made with spinach and cheese. The word "palak" means "spinach," and "paneer" is a type of Indian cheese. This dish is commonly served with an Indian flatbread called "roti."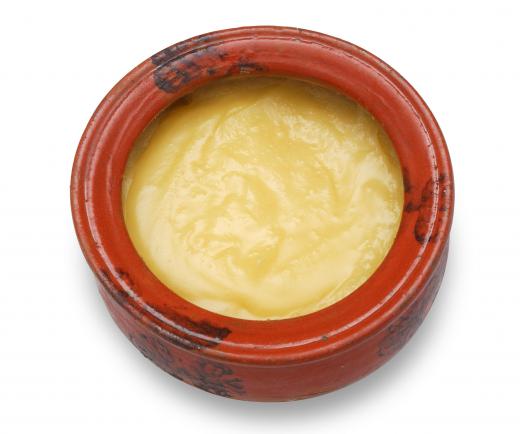 Palak paneer originated in the Punjabi region, although variations on this dish are popular throughout India, Pakistan and Bangladesh. Known also as saag paneer and saagwala, the dish may be made with greens other than spinach. The word "saag" means "greens," and mustard greens are the most common substitute for spinach.
Indian paneer is a fresh, simple cheese that is available in Indian markets, but often made in home kitchens. Ingredients required for making paneer include only whole milk and an acid such as lemon juice, vinegar or citric acid. The acid is added to simmering milk a little at a time until the curds separate from the whey. The mixture is then cooled, strained through cheesecloth and pressed with a weight to remove excess moisture.
If paneer is unavailable, queso fresco or dry curd cottage cheese may be substituted. Paneer is typically unsalted, however, and these substitute cheeses may contain salt. For a vegetarian or vegan dish, extra-firm tofu may be substituted.
In addition to spinach and cheese, a palak paneer recipe typically includes diced onions, chopped tomatoes and whole or chopped green chilies. Ginger is often added as a flavoring agent. Curry spices may include cumin, coriander and turmeric. Some recipes call for the spice blends known as garam masala and chana masala.
Some saag paneer recipes may also include meat that has been roasted in a tandoori oven. This variation is called saag gosht or palak gosht. Lamb is the most commonly used meat, although tandoori goat or chicken may also be used.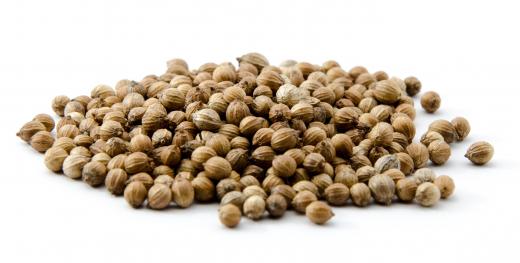 Popular accompaniments for saag paneer include flatbreads or rice. The most popular flatbreads are naan and makki ki roti. Naan is the puffy, oven-fired wheat bread, and makki ki roti is made with corn flour. In the West Bengal region and Bangladesh, saag paneer may be served with rice pulao as well.
One of the most common palak paneer variations is a dish called saag aloo or palak aloo. This version of palak paneer is served with fried potatoes for dipping, and the palak paneer curry dish may be drizzled with the Indian clarified butter known as ghee. Palak aloo may also be served with both flatbread and rice.


By: Jehangir Hanafi

Ghee, which is used to make palak paneer.

By: osrodfe1

Queso fresco, which can be substituted for paneer.

By: areif

Palak paneer is often seasoned with curry spices, including ground coriander seeds.

By: margo555

Palak paneer contains spinach.

By: Jiri Hera

Tofu can be substituted for cheese in vegan forms of the dish.

By: lidante

Creamy yogurt and chopped nuts are good additions to palak paneer.