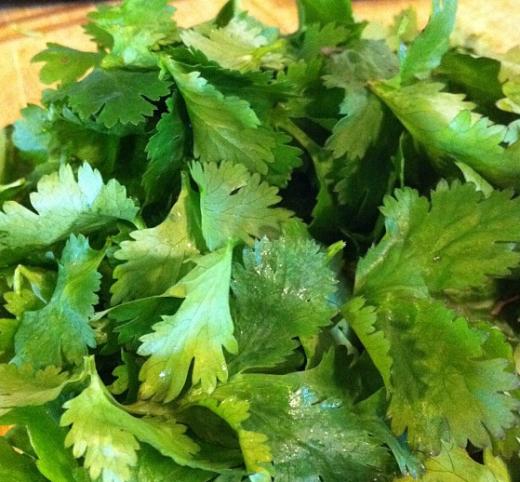 Mango salsa is certainly gaining in notice and popularity. Some people have enjoyed it for years but others are new to the world of this fruit salsa. It may sound strange if you haven't tried it. Surprisingly, the combination of sweet juicy mangos with things like chili, onions and a little lime juice can be refreshing and an excellent topper for many different types of meat.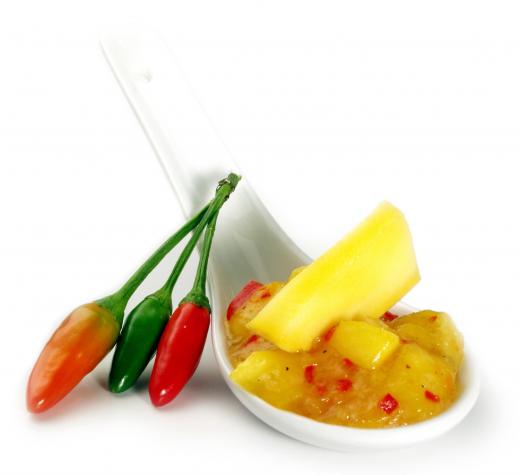 You'll find many variations of mango salsa in online recipes and in cookbooks. There are also some premade versions you can buy in stores if you want to try the taste before you actually make your own. If you love the mangos, though, it's well worth making your own fresh salsa. This can be accomplished in a few minutes.
For serving three to four people, chop two mangos, one small red or purple onion, and a mild to super hot pepper, depending on how spicy you like salsa. If you want the flavor of peppers without too much heat, remove the seeds of the pepper. Chop up a few mint leaves and a few leaves of cilantro. Add ingredients together and coat with juice from one lime or lemon. You can also add a little bit of sugar if you want to make the salsa sweeter, and you may note a few varied additions in individual recipes, like cucumbers, garlic, or different spices to add extra dimension to flavor or texture.
If you allow the mango salsa to sit for a few hours before serving, it will intensify in flavor. You can also serve it right after you've prepared it if you're in a hurry. There are many things that you can use this salsa on.
One popular use of mango salsa is on fish tacos. Actually, any type of white or light fish can be excellent when paired with the mango fruit. The salsa will be an excellent accompaniment to plainly cooked chicken, beef, or pork, too. Some people like to serve the salsa as a side relish to baked hams like spiral sliced hams. A bit of mango salsa atop a plainly grilled pork chop will also render that entrée very tasty.
You can substitute mango salsa for other types of salsa. It combines well with corn flavors and it can be eaten on tortilla chips. It also makes a great topping for vegetarian dishes like black beans and corn.
Some recipes recommend you add tomatoes, and if the tomatoes are sweet this may be a nice contrast. Other recipes suggest that certain yellow or orange fruits like peaches can be substituted for mangoes. Peaches can be a little easier to slice and work with and they may be available more often in your area. You can also use defrosted previously frozen mangoes, which means you cut out the work of peeling, which can reduce preparation time.


By: Amber DeGrace

Mango salsa often includes cilantro.

Mango salsa.

By: martinlee

Some recipes for mango salsa include tomatoes.

By: Schlierner

Garlic is sometimes used as a spice when making mango salsa.

By: David Smith

Mango salsa can be served as a relish with baked ham.

By: matka_Wariatka

Most types of salsa contain finely minced onions.

By: Natika

Mango is a popular tropical fruit.

By: Dionisvera

Mango salsa may include mint leaves.