What is Friedreich's Ataxia?
Friedreich's ataxia is a genetic disorder that impairs nervous system functioning and muscle movement. It causes the spinal cord, major nerves, and muscle fibers to degenerate over time, eventually leading to paralysis and other major health complications. Symptoms of Friedreich's ataxia usually begin to appear in early childhood and steadily worsen through adolescence and early adulthood. There is no cure for the disease, but medications, physical therapy, and surgery help many patients survive into their adult years and maintain positive outlooks on life.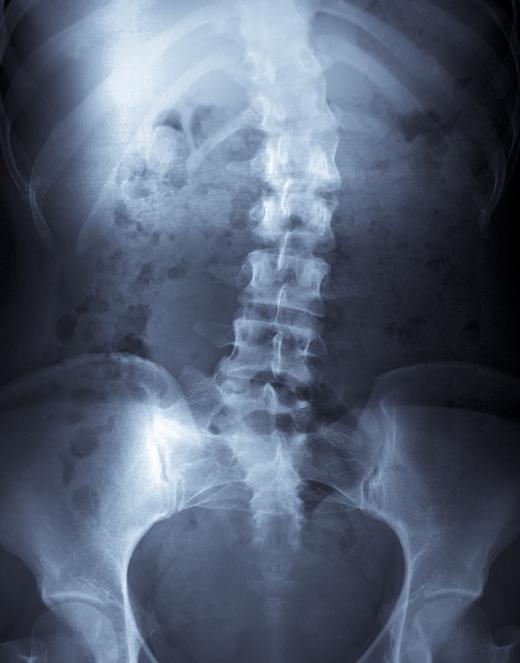 Researchers have discovered that the underlying genetic factor responsible for Friedreich's ataxia is the frataxin gene on chromosome 9. The gene normally triggers the creation of frataxin proteins that help drive energy production in the brain, nerve cells, and spinal cord. Mutated frataxin genes alter DNA coding sequences, resulting in fewer, less-effective proteins. As a result, the central nervous system does not have enough energy to send electrical signals throughout the body. Nerve cells and muscle fibers eventually degenerate and die.
Friedreich's ataxia is an autosomal recessive disease, which means that a person must inherit a mutated copy of the frataxin gene from both of his or her parents in order to have it. The severity of the mutation can have an impact on the seriousness, progression, and onset of symptoms. Some people with mild Friedreich's ataxia do not experience problems until late in life, but it is much more common for symptoms to develop before the age of 15.
The first symptom of Friedreich's ataxia is often a clumsy, unbalanced gait. A child may have trouble walking in a straight line or experience weakness and tingling in the legs when standing for a long period of time. Muscle coordination and sensation issues in the legs tend to worsen steadily and eventually spread to the arms and torso. A progressed case of ataxia can cause vision and speaking difficulties, spinal scoliosis, and complete loss of motor movement control. Life-threatening complications can occur if the heart muscle becomes involved.
A doctor diagnoses Friedreich's ataxia by carefully reviewing symptoms and performing a series of tests. Electrocardiograms and similar diagnostic tests are used to track electrical activity in the heart and nervous system. Blood and cerebrospinal fluid samples are analyzed in a laboratory to confirm frataxin gene mutations are responsible for symptoms.
Treatment for Friedreich's ataxia depends on several factors, including the stage of the disease, particular symptoms, and the patient's age. Young people who can still move their arms and legs may need to wear supportive braces and attend physical therapy sessions to develop better balance and control. Surgery or back bracing is often necessary if scoliosis is present. Medications to control blood pressure, muscle inflammation, and heart rate are often prescribed as well to help prevent major heart complications. Despite dedicated treatment efforts, the disease usually leaves patients confined to wheelchairs or beds after about 20 years.


By: Matthew Cole

Friedreich's ataxia impairs the nervous system, which in turn causes problems with bodily coordination.

By: laurent dambies

People with Friedreich's ataxia may develop scoliosis, an abnormal curvature of the spine.

By: Darren Baker

Researchers have discovered that the frataxin gene on chromosome 9 is what causes Friedreich's ataxia.