What is Embossing Paste? (with pictures)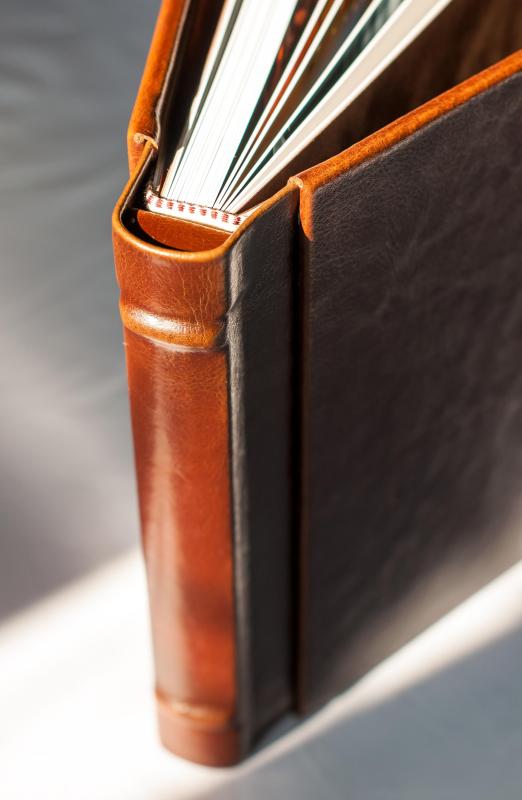 Embossing paste is an acrylic compound commonly used on homemade cards and scrapbook pages. It can add texture and dimension to images painted or stamped on paper and card stock. The paste is usually added to a card or page using a stencil and a pallet knife.
To apply the paste, a stencil is affixed to the page using removable tape. The pallet knife is used to fill the stencil and create a level amount of paste. The stencil is removed immediately after use. Paste can also be applied directly to all, or part, of an image using a paintbrush. A paintbrush will allow the user to highlight small areas of a card or scrapbook page with embossing paste.
Once applied, the paste typically needs between 20 and 40 minutes to dry. Humidity and the amount of paste used may affect drying time. When the embossed image is dry, it can be applied to the card or scrapbook page using permanent adhesive. Craft heat guns should not be used to speed up the drying process. The heat can make the paste bubble or crack.
Care must be taken when cleaning up embossing paste. Thin layers of paste can dry quickly. Dry paste will be harder to remove than wet paste. For easier cleaning, the stencil and tools should be placed in water immediately after use. The water will keep any paste left on the stencil, paintbrush or knife from drying out.
Any unused paste should be put back in the jar, and its lid tightly closed. This will allow the paste to be used again. Reusing leftover paste can help the user save money.
Embossing paste may be white, clear or many other colors. Clear paste can be used on top of a colored image. The color will show through the paste. Additional color can be added on top the paste using paint. Embossing pastes can be found with flat, opalescent, and shiny finishes.
Color can also be mixed into white or clear paste before it is applied. Paint or colored powder can also be added to create different colors. Glitter may also be combined with paste to add shine and texture. Paste containing various finishes and colors is also readily available at most craft and hobby stores.
Hobbyists can also make their own embossing paste at home. Household Spackle&reg:, sold to repair drywall, could be used as the paste material. Color can be added to it by mixing in paint or colored powder from a craft store. Spackle® is found at most hardware stores.
Embossing paste is commonly used to add texture to the pages of a scrapbook.

Stencils are useful when applying embossing paste to projects.