What Is Crock-Pot® Jambalaya?
The Crock-Pot® is the busy home cook's best friend. Whether the cook spends the day in an office or at home, preparing a meal using a Crock-Pot® frees up hours of time and produces succulent meals with little cleanup. Jambalaya prepared in a slow cooker results in richly complex flavors. A great Crock-Pot® jambalaya is easy to compose of whatever meats and veggies are on hand, although fans of a true jambalaya will insist upon andouille sausage, chicken or pork, and shrimp in addition to onions, green or red bell peppers, and celery. These things, together with canned diced tomatoes, chicken broth, rice, and some good Cajun seasoning, will cook themselves into an evening meal worth hurrying home to.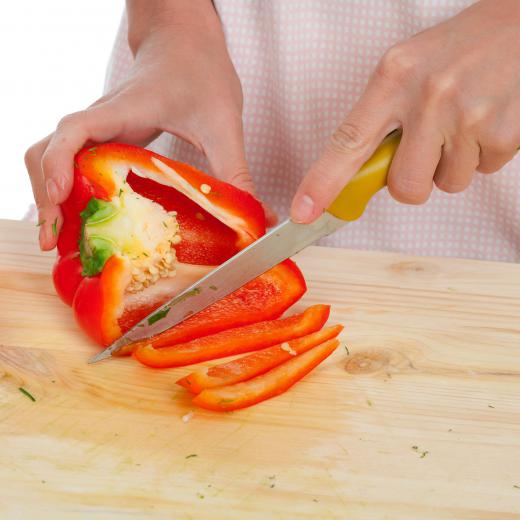 Lovers of jambalaya can thank the homesick Spaniards who made New Orleans their home. Jambalaya has its roots in paella, a similar dish made with chicken, pork, and seafood, plus a few vegetables and some rice, although true paella also requires saffron, an ingredient that was both too expensive and not readily available in Louisiana at the time. Necessity is the mother of invention, so the Spanish experimented with local fare such as duck, deer meat, and crawfish. Some discovered alligator and turtle meat to be good substitutes for chicken.
Traditional Creole jambalaya, prepared in New Orleans, is made with tomatoes, but Cajuns prefer a smokier version that leaves out the tomatoes in favor of well-seared meat. Either style works well for Crock-Pot® jambalaya. The trick is to let the multitude of flavors mingle for a good long time. This is one Crock-Pot® dish that is best when prepared at the low setting.
While slow cookers are definite time-savers, a dish like Crock-Pot® jambalaya typically contains quite a range of ingredients, and that can mean an extended prep time. The busy cook turns to some shortcuts to trim kitchen prep time. Using frozen prepared meats such as chicken strips helps the cook get out the door that much quicker. Purchasing frozen mixed shellfish such as shrimp, squid, and crab cuts prep time even further.
Frozen mixed onions, bell peppers, and celery also cut quite a bit of time in the kitchen and make cleanup a snap. Jambalaya aficionados might protest that the only authentic jambalaya is one in which the seasoning is added one ingredient at a time, but the truth is there are excellent Cajun and Creole spice blends available at most markets. If homemade chicken stock isn't available, a good-quality canned or boxed stock works nearly as well when making Crock-Pot® jambalaya.


By: uckyo

Crock-Pot® jambalaya.

By: Fanfo

Red or green bell peppers should be included when making jambalaya.

By: andersphoto

Most Jambalaya recipes call for celery.